Acura unveils its first GM-based electric vehicle, the new ZDX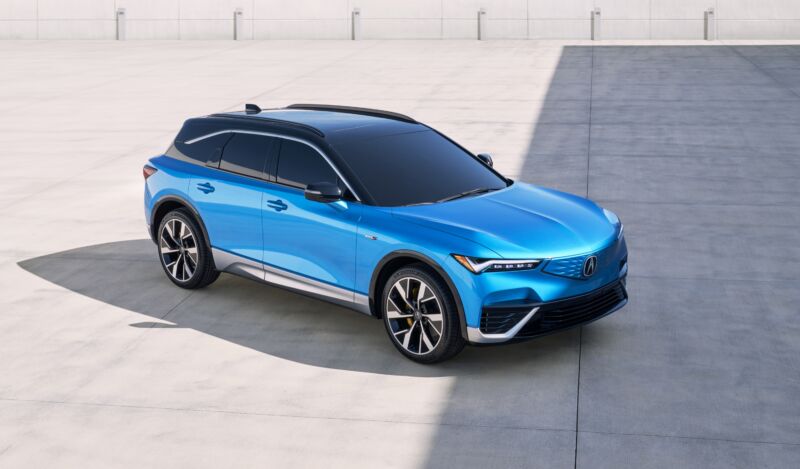 Today in California, Acura took the wraps off its first electric vehicle. It's called the ZDX, and it's the product of a partnership between Honda (which owns Acura) and General Motors, using the latter company's new battery platform and battery EV architecture. Acura says the first customer deliveries should begin in early 2024, with single-motor versions priced at around $60,000.
"The arrival of the new ZDX is an exciting moment for the Acura brand," said Assistant Vice President of Acura National Sales Emile Korkor. "It signals our transition to a zero-emissions future and demonstrates our commitment to precision crafted performance in the electrified era."
Honda is still at work developing an in-house EV architecture it can use for North American vehicles, but it has also partnered with GM to create a range of other EVs for this market. The ZDX and the related Honda Prologue, which we got a preview of last year, are the first two, but in the coming years, we also expect to see some smaller, affordable EVs as a result of the collaboration.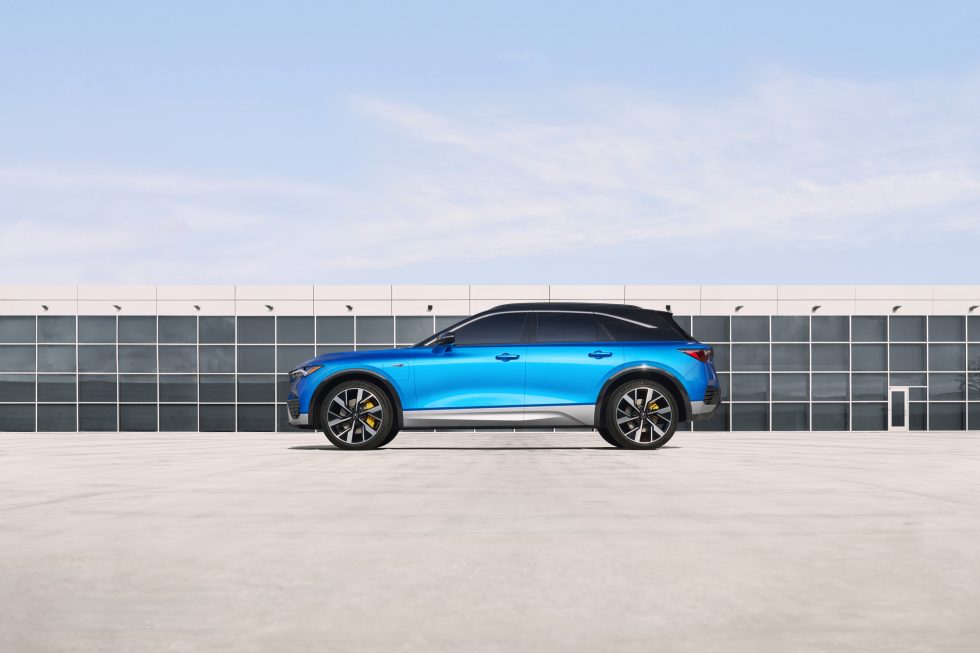 "As Acura moves into an exhilarating, electrified future, we will continue to push the forward-thinking design and proportions of our products as we take full advantage of the increased styling and packaging freedom EVs offer," said Dave Marek, Acura's creative director.
Design details like the headlights definitely say Acura, but in silhouette, you can see the ZDX is related to the Cadillac Lyriq, and the two electric SUVs have an identical 121.8-inch (3,094 mm) wheelbase.
There are other clues to the ZDX's shared heritage. The lithium-ion battery pack—which uses GM's Ultium cells—has a capacity of 102 kWh, just like the Lyriq. The single-motor powertrain, which you'll find in the ZDX A-Spec (starting at around $60,000, Acura says), provides the same 340 hp (255 kW) as the single-motor Lyriq 450E. Acura says this version should have a range of 325 miles (523 km).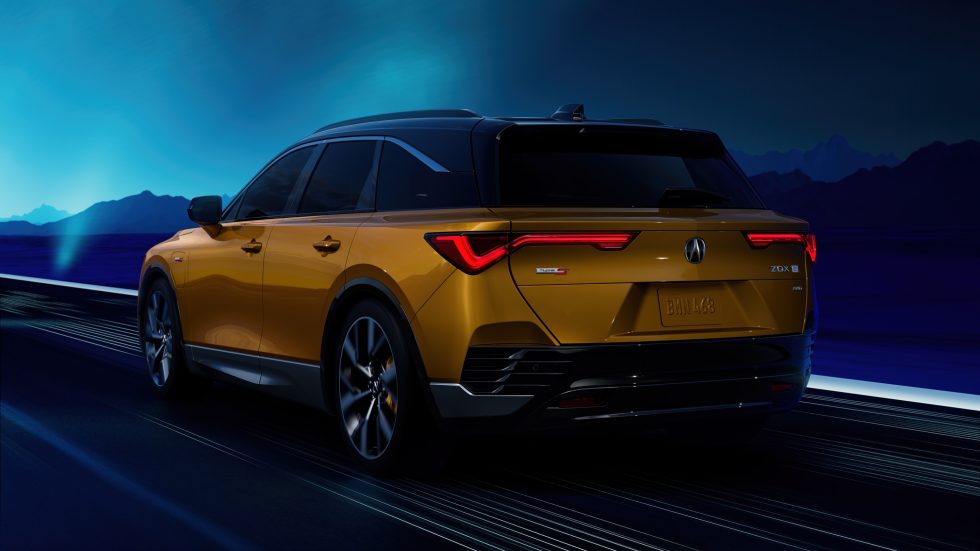 Similarly, the twin-motor, all-wheel drive ZDX Type-S (starting at around $70,000) offers the same 500 hp (373 KW) as the AWD twin-motor Lyriq 600E4. Acura estimates a range of 288 miles (464 km) for this variant, and the Type-S also features air suspension, adaptive dampers, and larger brakes.
Like the Lyriq, the ZDX uses an Android Automotive OS-based infotainment system, although it's displayed over two discrete screens—one for the driver display, another for the infotainment—rather than the Cadillac's elegant 33-inch all-in-one display. And GM's wrong-headed decision to drop support for Apple CarPlay and Android Auto doesn't apply to this Acura, which accommodates both phone-casting apps wirelessly.
There's even what appears to be a rebranded version of Super Cruise, now called Hands Free Cruise, which allows hands-free driver assistance on 400,000 miles of controlled-access highways in the US and Canada.
To be clear, this platform sharing should not be thought of as a bad thing; I was very impressed with the Lyriq when we drove it last year, and the only real problem appears to be a supply chain issue that is preventing GM from actually building Ultium-based EVs in volume.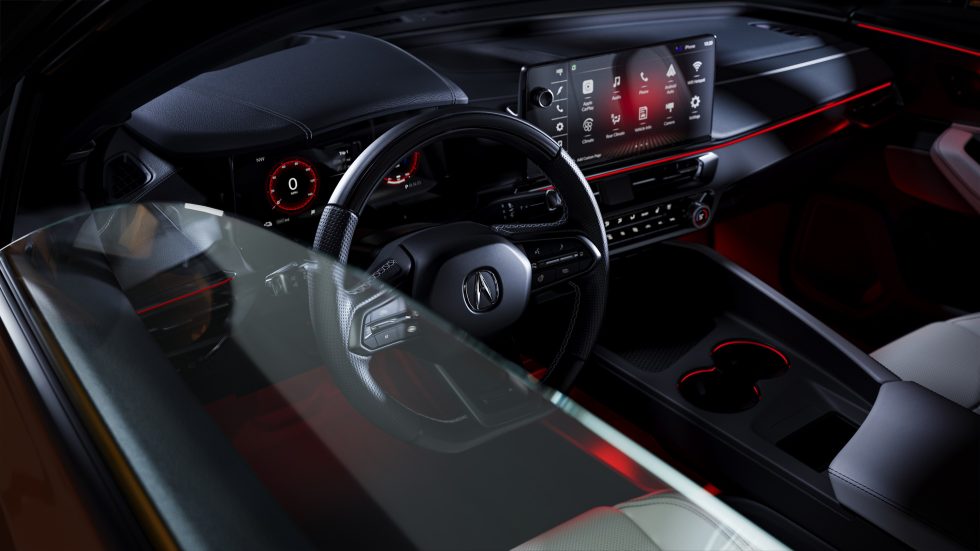 The one thing we can't tell you right now is what kind of socket lives underneath the ZDX's charge port. In June, General Motors announced it is adopting Tesla's North American Charging Standard, moving away from the Combined Charging Standard plug. But so far, Honda and Acura have yet to make similar news, with Honda telling Motor Trend that it's still thinking about the problem.
Even if Honda doesn't adopt NACS, ZDX drivers should still have plenty of fast-charging opportunities—Honda is one of seven OEMs partnering to build a new network of 30,000 fast chargers, which will offer both NACS and CCS plugs.