Deck out your Nothing Phone with these new monochrome icons
What you need to know
Nothing has released its own icon pack onto the Play Store.
These are the same icons that are available found on the Nothing Phone (2).
The company confirmed that they will be available for the Nothing Phone (1) after the Nothing OS 2.0 update is released.
One of the best things about using an Android phone is the ability to customize the way your device looks. This was taken to another level with the release of Android 12, which introduced Material You. Since then, we've seen different OEMs implement similar functionality, including Nothing with the Phone (1) and now Phone (2). 
In a bit of a surprise, the Nothing Icon Pack has been released onto the Play Store, offering both a light and dark mode for your app icons. The real appeal of downloading this icon pack is bringing a uniform look to your Nothing Phone (2), while also offering better support for all app icons, and not just apps that have implemented custom Material You icons.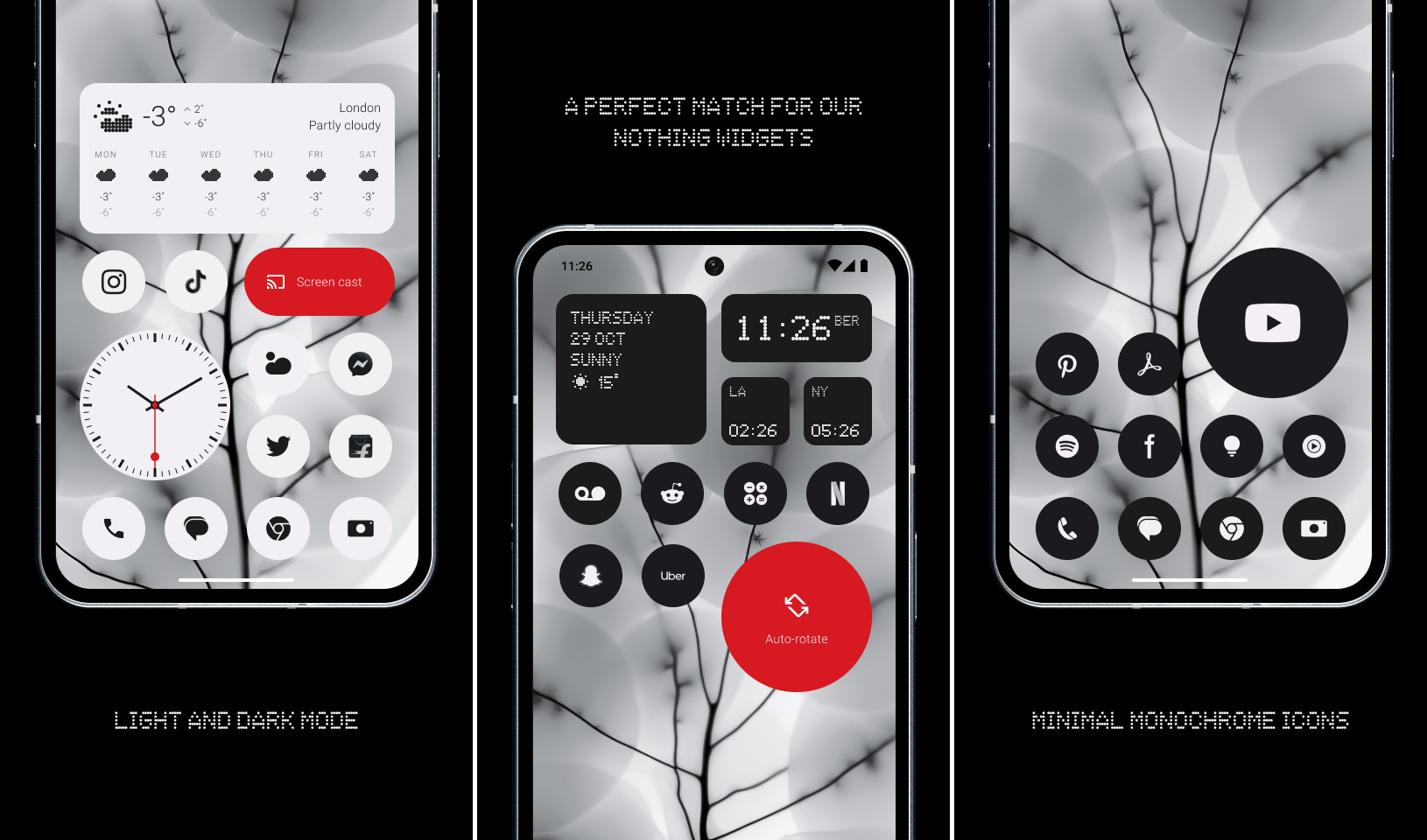 Unfortunately, there are a couple of catches to be aware of when it comes to installing and using the Nothing Icon Pack. The first of which is that this is currently only available for the Nothing Phone (2), which was just recently released, and is running Nothing OS 2.0. This means that you won't be able to just install it on any Android phone, even if you install the Nothing Launcher from the Play Store. 
Secondly, because the Nothing Icon Pack requires Nothing OS 2.0, owners of the Phone (1) are currently out of luck. This will hopefully be remedied sometime in "late August," as that's when Nothing is aiming to release its latest software for the Phone (1). 
That being said, we're really keeping our fingers crossed to see this icon pack opened up to more Android phones. Third-party launchers such as LawnChair, Niagara Launcher, and Nova Launcher all support custom icon packs. So it would be a real shame if Nothing "locked down" its icon pack to specific devices. But maybe we'll just have to wait until after Nothing OS 2.0 comes to the Phone (1) before the accompanying icon pack comes to more phones.