Galaxy Z Fold 5 is the first Samsung foldable "normal" people should care about
The
Galaxy Z Fold 5
is finally official now, and although it doesn't break any new ground, many of you will be glad to find out Samsung's 5th gen large foldable is the company's easiest tablet-style folding phone to recommend (by a long shot).
For the record, I still can't cut Samsung much slack, considering it took the company five years to get here, but regardless, the relatively tiny upgrades found in the Galaxy Z Fold 5 seem to add up, and make it a bitter-sweet but easy recommendation.
In fact, the only reason you might want to avoid the Galaxy Z Fold 5 are the upcoming global versions of the Honor Magic V2 (if you live in the UK or Europe), or the OnePlus Open foldable (for our American audience). And yes, I'm deliberately leaving out the Pixel Fold, because I don't think Google is ready to compete in terms of hardware quality, but that's a different story for our full Pixel Fold vs Galaxy Z Fold 5 comparison.The Galaxy Z Fold 5 isn't perfect, but it's certainly the best tablet-style folding phone made by Samsung – it's just thin and light enough; it has a very good camera system, and the best in class software experience that's crucial when it comes to a phone that's also a tablet.
If you consider yourself a "normal" person (e.g. not a tech nerd) this might be the tablet-style folding phone you've always been waiting for! It took only five years but whatever. What is time anyway?
Galaxy Z Fold 5: The first "normal" tablet-style foldable in Samsung's galaxy – finally thin and light enough not to be considered thick and heavy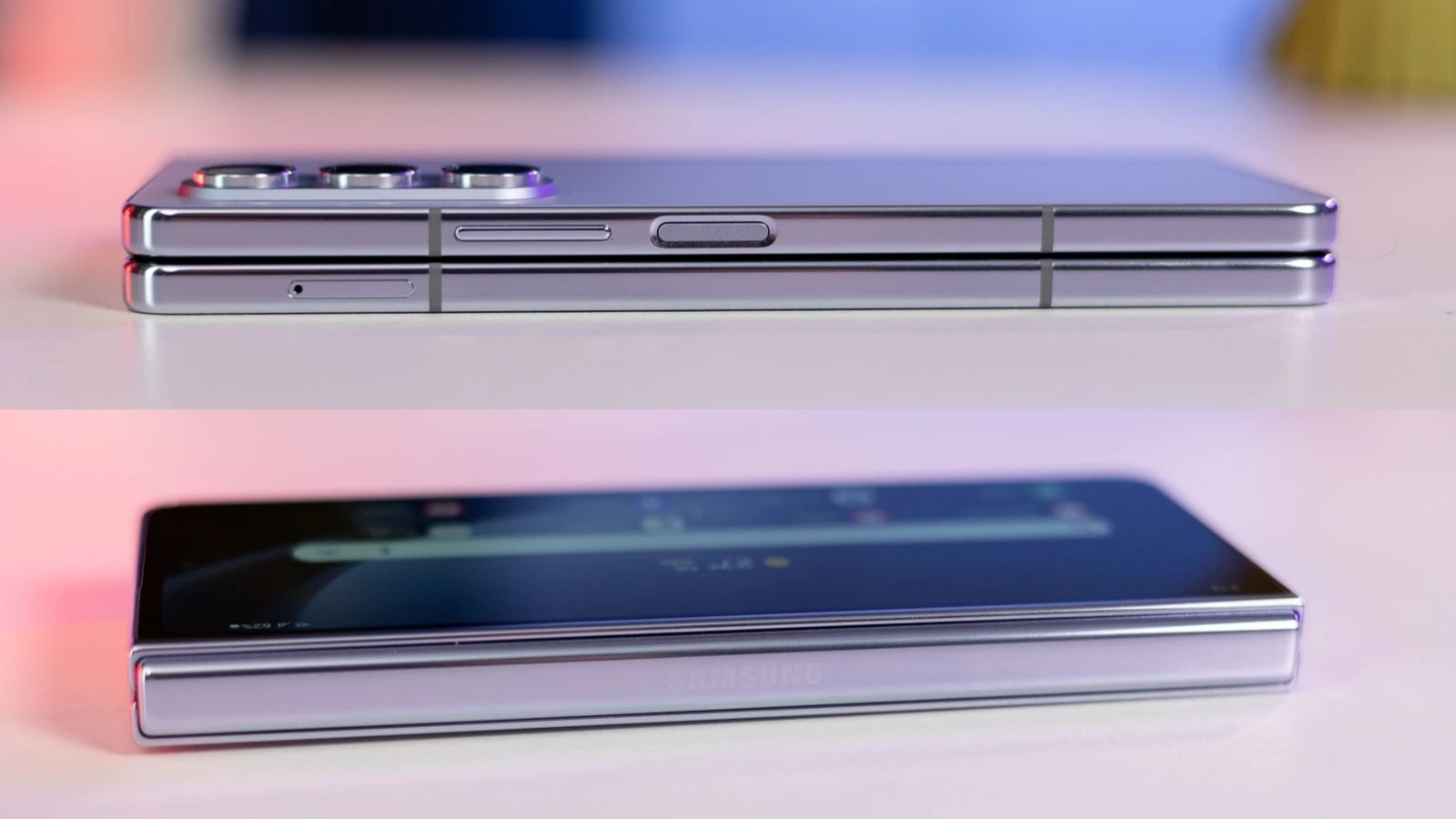 Slow innovation is still innovation.
It took only five years but Samsung finally got there! The Galaxy Z Fold 5 is now thin and light enough (not to be considered thick and heavy); it's super powerful; it has a very good camera system, and offers an unmatched software support and experience in the world of foldables.
I'll start with what I consider to be the most important aspect of a folding phone, which is how close it gets to a "normal" slab phone in terms of "feel in the hand", and the Fold 5 finally delivers (sort of).
At 6.1mm when open and 13.4mm when closed, the Fold 5 might not be the thinnest foldable around but it's way thinner than anything else Samsung's ever made – even than the more compact Galaxy Z Flip 5 (likely due to a thicker battery in the Flip)
At 253g, the Galaxy

Z Fold 5

isn't the lightest folding phone around either, but it's lighter than a Galaxy S23 Ultra with a case on, and a whopping 30g lighter than the Google Pixel Fold
Although Samsung couldn't match the magical Honor Magic V2's record, which is practically as thin and light as a normal phone, the 10g weight and 2.4 mm thickness reduction compared to the Galaxy Z Fold 4 turn out to make a very noticeable difference to how the Fold 5 feels to use.
The fact that the new hinge in the Fold 5 allows it to close completely flat makes the phone feel much thinner, while the hinge also protrudes less than the old one, meaning it's less likely to dig into your hand when you're holding the Fold 5, and this should make for a more comfortable one-handed use.
Does the Fold 5 finally feel like a "normal" phone? Honestly, compared to the groundbreaking Honor Magic V2, not really. However, considering the Fold 5 isn't much thicker and certainly not any heavier than a Galaxy S23 Ultra with a case on (emphasis on the case part), I guess it sort of does – at least in Samsung's own galaxy. Bitter-sweet? Yes. But bitter-sweet is better than bitter. And I'm rhyming now, so I'll stop.
Samsung Galaxy Z Fold 5 is the new-old king of folding phone software (and performance), and nothing else comes close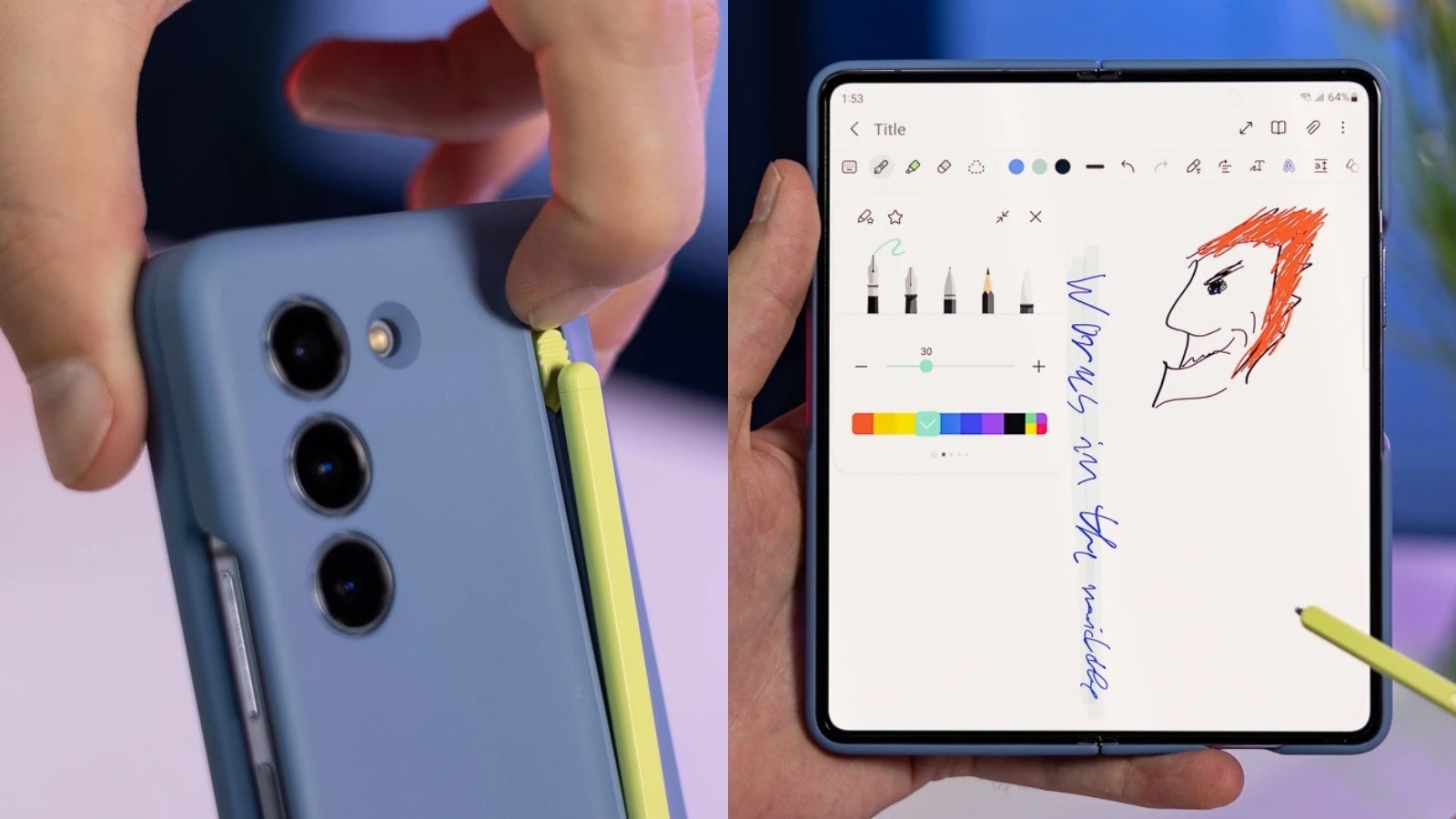 Galaxy Z Fold 5 has unrivalled multitasking capabilities in the world of foldables. The new, smaller S Pen looks nice too. Although I'd never use it.
I'm very well aware that people tend to choose a new phone by looking at the design and "feel in the hand", and I don't blame anyone for that. In fact, design is pretty important when it comes to folding phones.
However, you'd be a fool to think software isn't a huge part of the whole picture, especially on big foldables, which (remember) are trying to give you a phone and a tablet in one. And trust me when I say it, the Galaxy Z Fold 5 sets the bar here!For starters, with four years of Android OS updates, and five years of security patches, the Galaxy Z Fold 5 will be the longest-supported folding phone on the market. On top of that, Samsung has a brilliant track record of delivering on its promise of software support, which means you won't be left hanging.
But there are certain software features found on the Fold 5 that other folding phones simply won't give you at all. Take Google's Pixel Fold, for example. The only alternative to the Galaxy Z Fold 5 in the US market (for now) lacks a bunch of powerful software features the Fold 5 has:
Samsung DeX (with a USB port that supports display output) can turn your Galaxy

Z Fold 5

into an absolute powerhouse for productivity, allowing you to use your phone like a computer (of course, you'll need a keyboard and a mouse too), or mirror your screen wirelessly on supported TVs/monitors with all the power of Samsung's PC-style windows; Pixel Fold simply does none of that
The Galaxy Z Fold 5's multitasking sets it apart from any other folding phone in tablet mode as the Fold 5 can run three apps in split screen mode and even a floating window on top of that; no other folding phone can do that
Speaking of multitasking, Samsung's implementation of a task bar in the Fold is also far more refined than the one in the Pixel Fold (for example), as it allows you to cycle through apps incredibly fast
I won't focus much on hardware but, without a doubt, the Fold 5 boasts the most powerful Android chip on the market right now (the upgraded Snapdragon 8 Gen 2) with 12GB of RAM, which makes it fly. Unlike the Tensor-powered Pixel Fold.
Samsung's cameras don't suck anymore and that's true even with the foldable Galaxy Z Fold 5
I have to preface this by making it clear that the camera in the Galaxy Z Fold 5 is not a reason to buy this phone. That being said, I'd like to give Samsung some credit for the progress made in the camera department as a whole.
For example, I'm pretty confident the Galaxy Z Fold 5 will take the best videos amongst any foldable in 2023 because the Galaxy Z Fold 4 already did that. Samsung's video quality has improved dramatically with the Galaxy S23 series, which run on similar hardware and software as the Fold 5, coming pretty close to that of an iPhone.
And although the photos the Fold 5 takes might not be best in class due to some serious competition from Google, Oppo, Honor, and Xiaomi, they are very dependable – especially if you tweak the camera settings to make them less oversharpened/processed. The night time performance of the Galaxy Z Fold 5 is also incredible considering the average hardware, and that's thanks to Samsung's image processing, which has gotten incredibly good in the past couple of years.
For example, I'm willing to bet the Galaxy Z Fold 5 will take photos with better HDR 8/10 times compared to the Pixel Fold, and even better night time photos in certain scenarios. Samsung's Portrait Mode is also industry-leading (not just on foldables), while zooming is not a problem either – even with the Fold 5's 3x camera, which comes super close (and sometimes outperforms) the 5x snapper of the Pixel Fold.
While the Galaxy Z Fold 5 doesn't hold a candle to the Galaxy S23 Ultra (particularly in terms of zoom), make no mistake – the Fold 5 gets you about 90% of the overall camera experience compared to Samsung's "normal" flagships, which is pretty good if you're a casual (social media) photographer – and most of us are.
Galaxy Z Fold 5: Samsung's "only" problem could be the OnePlus Open and Honor Magic V2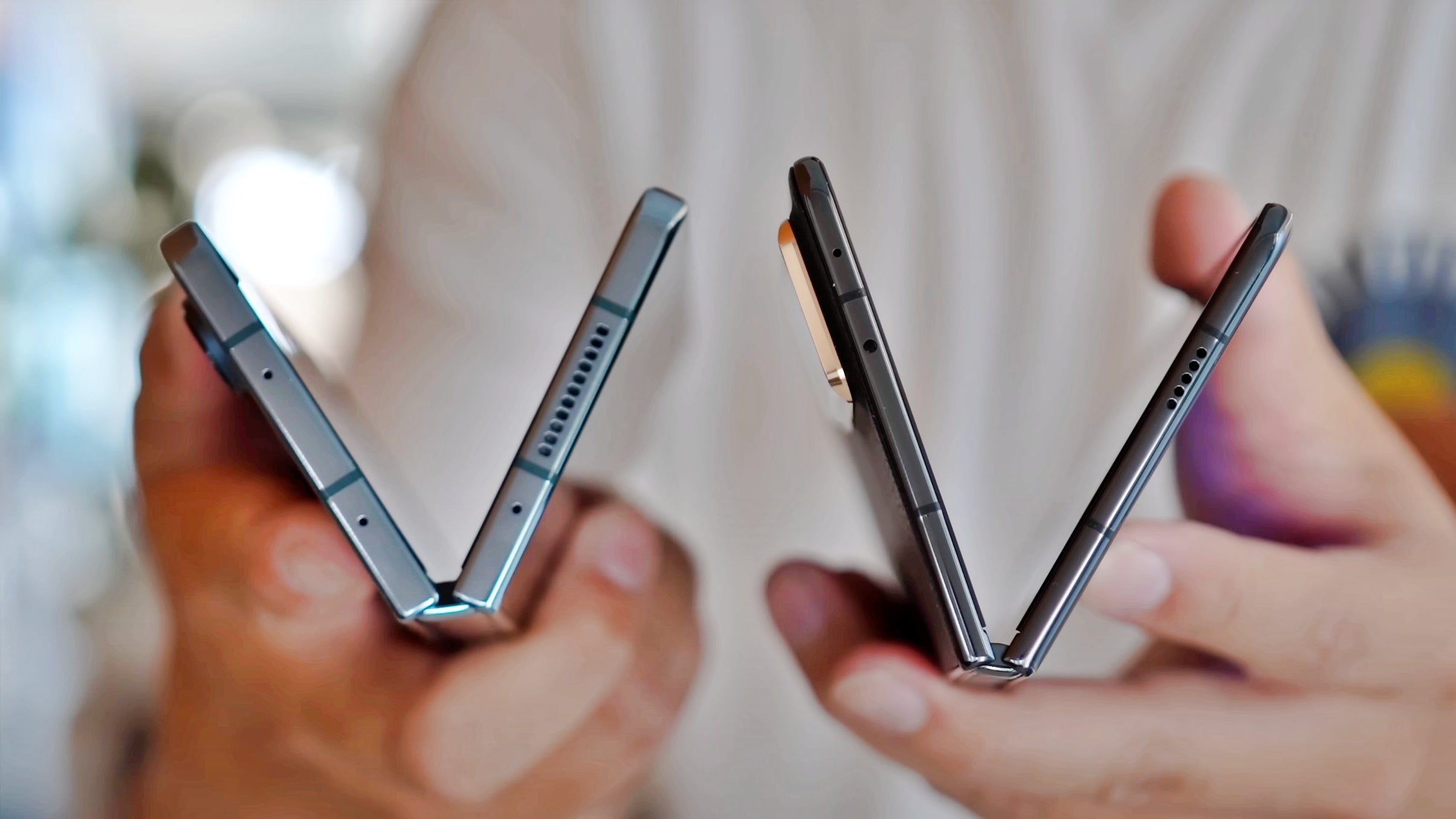 The Galaxy Z Fold 5 is improved but far from perfect. Could the global versions of the Honor Magic V2 and OnePlus Open steal Samsung's spotlight?
In the end, I won't be turning this story into a comparison as we have plenty of those on our website (just search for them), but I can't skip mentioning the only thing(s) that might stand in Samsung's way to foldable glory this year.
Of course, they are the OnePlus Open (the extravagant name of OnePlus' foldable was just confirmed), and the Honor Magic V2. Again, I respect Google's effort with the Pixel Fold, but I don't think this one is in the same category as the Fold 5 due to its mediocre hardware across the board (the chip, the plasticky screen, the massive bezels).Actually, it's pretty simple… Despite being slightly thicker, heavier, and with a more pronounced crease in the middle of the inner screen compared to some other foldables, the Galaxy Z Fold 5 is currently the best tablet-style folding phone available in the global market (US, UK, Europe), and there's absolutely zero doubt about that. However, the main question is… for how long would that be the case?
The miraculous and already available (in China) Honor Magic V2 is expected to launch in the UK and Europe in early September, while the OnePlus Open should be announced at the end of August. That's about a month from now, meaning Samsung's glory days might be over pretty soon. Or will the overall software and hardware reliability of the new Galaxy Z Fold 5 keep it on top of the foldable food chain?
Either way, things are (finally!) heating up in the international folding phone market, and we can only benefit from that.