iPhone 15 with iOS 17: The best time to switch from Android to iPhone is now or never
Despite lacking some of Android's deep-level customization and power-user features like the ability to pick your own launcher, use two (or more) apps at the same time, or sideload apps from outside the Apple App Store, iOS 17 is now more feature-rich, and closer to Android than it's ever been before.In fact, thanks to
Apple
taking some inspiration from Android and popular third-party apps, iOS 17 is now more customizable and more powerful than Android in certain aspects that should make iPhone users excited, and some Android users a little bit jealous…
Of course, the public release of iOS 17 is coming this fall alongside something else millions of people might be interested in – the iPhone 15 and iPhone 15 Pro. And just like my smooth transition, I believe many Android users could finally be tempted to make the switch to iPhone thanks to the incredibly feature-rich iOS 17 but also… thanks to the new iPhone, which promises to make the switch easier than ever.
So here's a breakdown of every notable new iOS 17 and iPhone 15 feature you must know about in order to decide if now is the time to buy a new iPhone – or upgrade, if you already have one. Frankly, the case for going "Apple" is very strong this year. It easily exceeded my expectations…
iOS 17 might be the single biggest upgrade to iOS ever: Apple "stole" the right features from Android and added some unique ones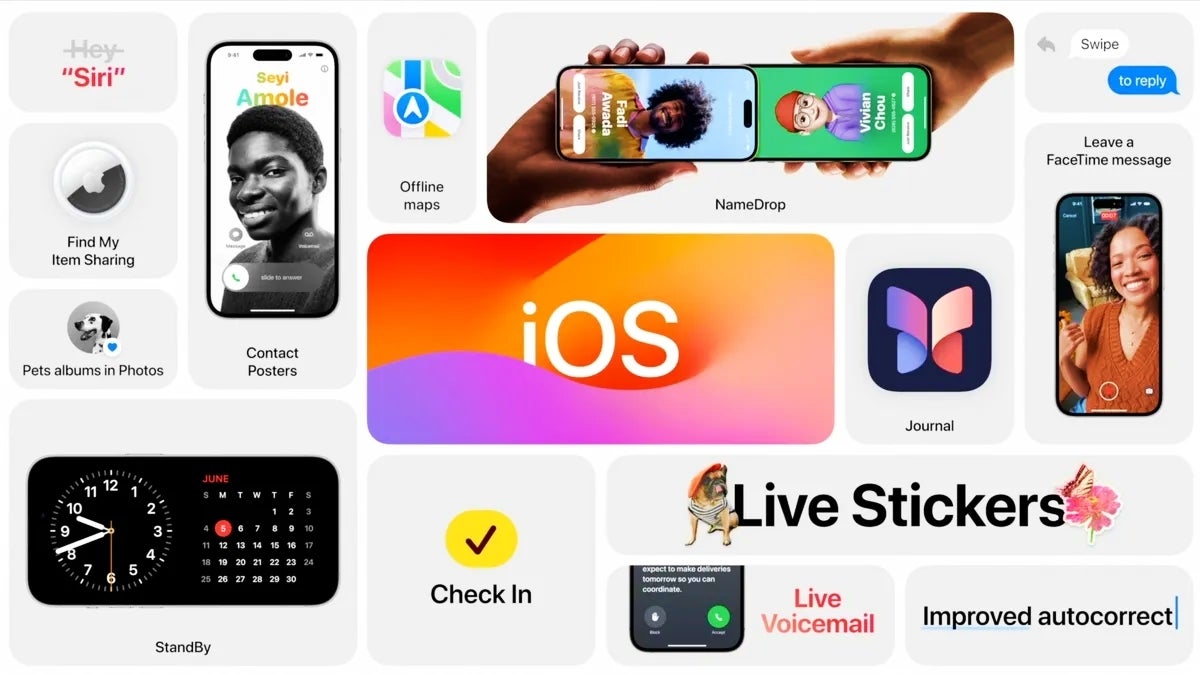 Right… I'm going with bullet points, because otherwise this would be longer than the Bible…
Here are some features already available on Android/third-party apps that Apple is finally bringing over to iOS 17. Are they a reason to buy an iPhone? I don't know. Would they make switching to iPhone a little bit easier? Probably…
iMessage

on iOS 17 will let you do quick replies to messages, fast forward or slow down a voice message, and even continue listening to a voice message if you leave the iMessage app; the new iMessage layout looks a bit more like WhatsApp too, which proves Apple took some serious inspiration from the most popular messaging app in the world, which is fine by me – good features should be copied
Contact posters

is another feature aimed at giving you Android-like customization on iOS 17; I'd say "who cares about contacts in 2023", but whatever – iOS 17 lets you choose your own contact photo, which will appear as your contact photo on everyone's iPhone; it's nice that Apple lets you control how you appear on someone else's iPhone – although I can't have a picture of my drunk, sleeping friend as his contact photo now…
Interactive widget

s are another Android-inspired feature coming to iOS 17; the good thing here is that Apple's interactive widgets seem more powerful than those on Android because they appear to be… more; anyway, thanks to interactive widgets that live on your home screen, you'll be able to tweak settings and use an app basically without having to launch it; in my opinion, static widgets can be pretty useless, so seeing the arrival of truly interactive widgets in iOS is truly awesome
Offline Apple Maps

is also coming to iOS 17, and you should be excited – if you're an Apple Maps user in the first place, of course; offline maps is a huge addition to Apple Maps that makes it useful even when you don't have access to the internet; just make sure you download the map for the area you're going to beforehand – that's how the feature works on Google Maps too
Back to back Siri commands

– just like Google Assistant, Siri will now be able to perform back-to-back commands, meaning you no longer need to say "Hey, Siri" to ask any follow-up questions that relate to your original enquiry; in fact, you don't even need to say "hey" anymore because iOS 17 allows you to say only "Siri", which is nice but makes me wonder how this would work if your dog's name is Siri (I guess… don't name your dog Siri?)
Unique iOS 17 features will make Android users super jealous; are they enough to make you switch to iPhone?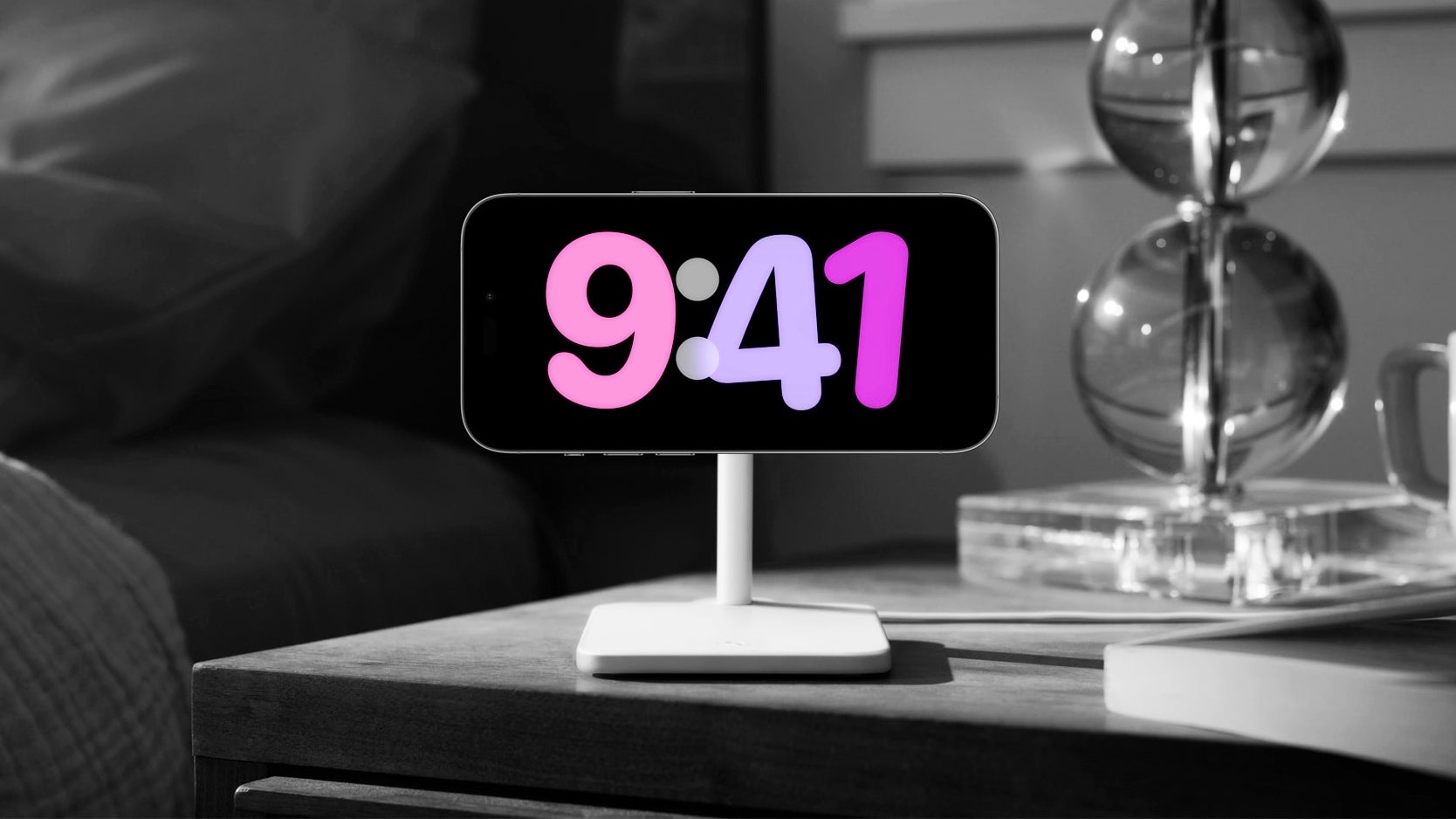 The even better news is that iOS 17 also brings some awesome new features that Android users might be jealous of, and rightfully so.
What stands out here is that many of them require another iPhone, meaning they involve interaction between Apple products from Apple's ecosystem, which is the most Apple thing ever. Did I say "Apple"?Again, pay attention to the recurring theme here, which is that many of the new iOS 17 features work with two iPhones that interact with each other.
NameDrop

– apart from being the most appropriately named feature I've seen in a while, NameDrop basically takes the familiar (to iPhone users) AirDrop file sharing to the next level; ironically, it works like an old "dumb phone" with infrared as it allows you to bring your iPhone close to another iPhone to share files without having to do anything else – except from choosing what you want to share, of course; the cherry on top is that you can also share Safari pages; contacts; notes, etc.
iOS 17 finally promises to bring a smarter keyboard and smarter auto-correct to iPhone

, and you should thank God for that, because it can be extremely annoying to type on an iPhone (or an Android phone, for that matter); the highlight feature here might be that iPhones running iOS 17 will no longer censor certain words and replace them with "ducks" – I'll believe it when I see it
StandBy

is another new iOS 17 feature that literally turns your iPhone into a smart display you can keep on your night stand, in the kitchen, or wherever you find suitable; it seems Apple saw Google's Pixel Tablet that turns into a smart display and though: "Why not do the same with the iPhone instead of the iPad"; just pop your iPhone on a MagSafe stand (or simply prop it up against something in landscape mode) and it starts displaying various widgets and (of course) the clock
Personal Voice

is another unique feature people might find fascinating – in fact, it's probably the only new iOS 17 feature that could blow your mind; Personal Voice will let you train your iPhone (by saying a bunch of random words out loud) to speak in your own, real voice; originally an accessibility feature, I believe Personal Voice could turn into something useful for many people who (for some reason) need to record themselves and hear the recordings back in a natural voice instead of a robotic text-to-speech one; writers and live performers can really benefit from this slightly creepy but futuristic feature
Check-in

(via iMessage) is another really thoughtful iOS 17 feature if you want to make sure your kids and loved ones are safe whenever they are on the move; it's literally a replacement for the "I've arrived" message you always forget to send, and it lives within iMessage; I already knew Apple takes safety and security seriously, but this one definitely goes the extra mile
Stickers in iMessage

and iOS 17 make sure Apple kills every third-party app for making stickers, because iPhones with iOS 17 can turn almost any of your photos into stickers and save them in your sticker pack instantly; I know some Galaxy phones already have a similar feature but the general Android user base might not be as familiar with this one; in an age of texting (instead of calling), stickers have turned into a way of expression, which millions of people use, meaning this new iOS 17 feature might actually be the most fun one
Speaking of fun, to sum it all up, iOS 17 does indeed make the iPhone more fun. However, it also aims to make it much more practical, and even less annoying to use, as well as more Apple than ever – which is ironic because Tim Cook & Co actually "stole" some features Android's had for ages.The reason iOS 17 makes iPhone more Apple than ever is thanks to two things – the sheer focus on iMessage, which (hello!) is exclusive to iPhone, and the fact that many of the new iOS 17 features require two iPhones that interact with each other.
With that, Apple makes sure it's not only you, but also those around you who need to jump on the iPhone trainwagon, so both/all of you get the seamless Apple experience – as God intended. Genius, right?
New iPhone 15 and iPhone 15 Pro + iOS 17 might be the killer combo that gets the proudest Android users to finally switch to iPhone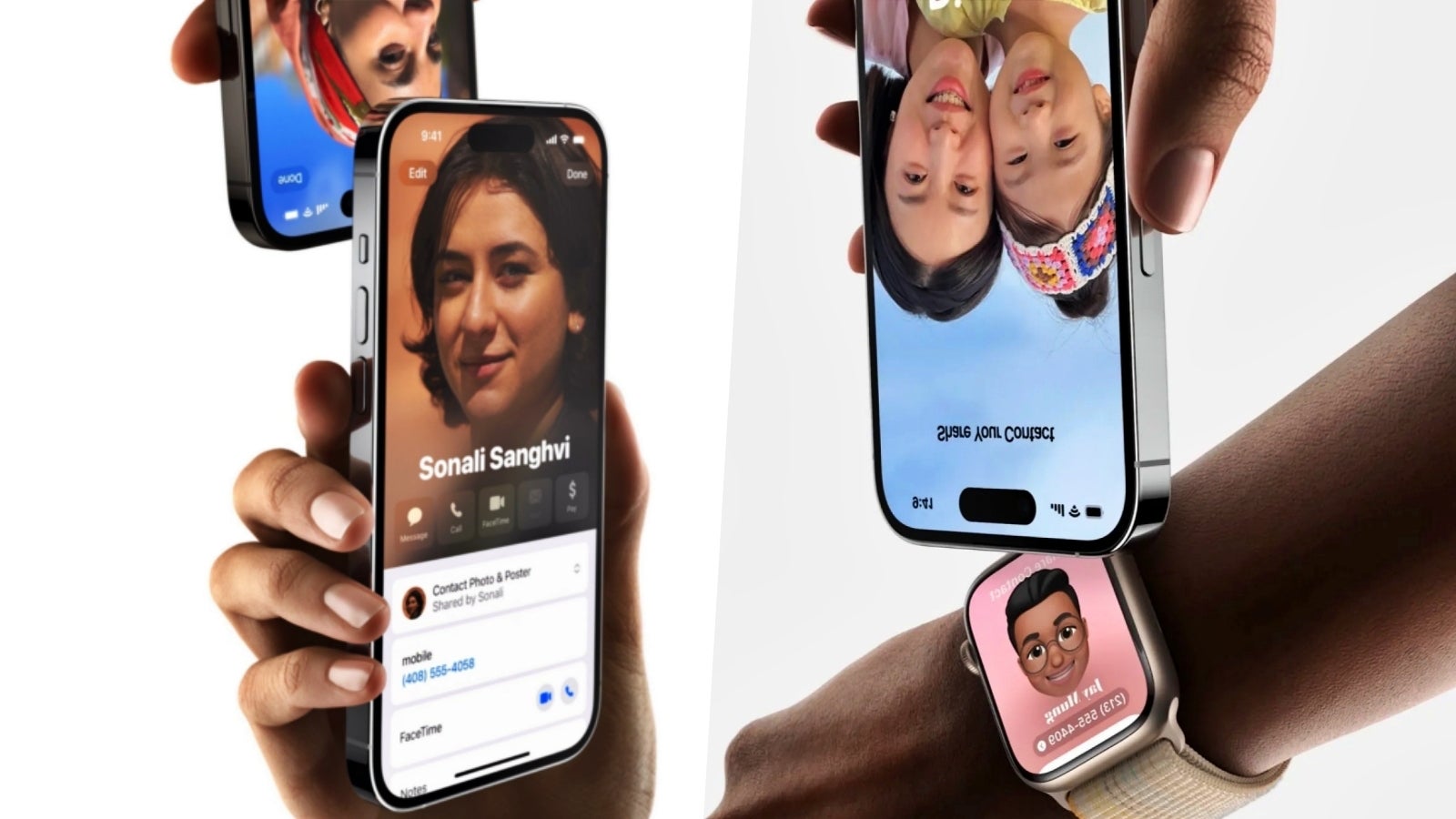 Finally, although the new iOS 17 features far exceeded my expectations, we must agree that software is great but hardware matters too, and that's where iPhone 15 and iPhone 15 Pro come in.
What's interesting to note is that the keyword to this year's iPhone upgrades might be "long-awaited" or "overdue". From USB-C to the periscope zoom camera expected to bless the larger iPhone 15 Pro Max, and the big batteries across all new models, leaks and rumors promise iPhone 15 and iPhone 15 Pro to be the dream iPhones for those Android users who Apple never managed to convert.
Of course, Apple has another set of users to convert – those with older iPhones, which makes the "will they switch" question even more interesting. Here's a swift reminder of the rumored iPhone 15 and iPhone 15 Pro features that will try to make everyone switch…
USB-C

– Android users should soon be able switch to iPhone without the need to buy a new cable, because

iPhone 15

and

iPhone 15

Pro are switching to USB-C; while I highly doubt millions of people will rush to buy the new iPhone only because it has USB-C, it's undeniable that this monumental change will make

iPhone 15

even more appealing for those looking for the convenience of a universal charging cable; I mean… even some electric shavers and electric toothbrushes have USB-C nowadays
iPhone 15 Pro Max

is finally expected to gain the ability of zooming like an Android flagship thanks to a long-range 5-6x periscope zoom camera; this one should also be able to sensor-crop and give you 10-12x optical quality photos and videos, while I personally believe the sensor Apple will end up using will be another 48MP snapper – to match the sensor-cropping capabilities of the primary 48MP shooter
The 6.1-inch

iPhone 15

Pro will be the most premium "compact" flagship in 2023; weirdly enough, Apple now offers some of the most compact flagship phones on the market, and if that's what you're after,

iPhone 15

and

iPhone 15

Pro will deliver
iPhone 15

series won't be short on battery life either – at least if rumors are to be believed, we expect "massive" batteries in every new

iPhone 15

model, at least according to Apple's standard for what a big battery is; in a recent story I calculated that the new batteries (in combination with improved efficiency) could help

iPhone 15

models last 20-30% longer than before
Of course, you can also expect the most powerful and most efficient chips on the market in the face of the A17 Bionic

(in the Pro models) but that's almost a given with iPhone; the Pro models are also set to get a bit lighter and more durable thanks to a titanium frame that replaces the stainless steel one used in iPhone 14 Pro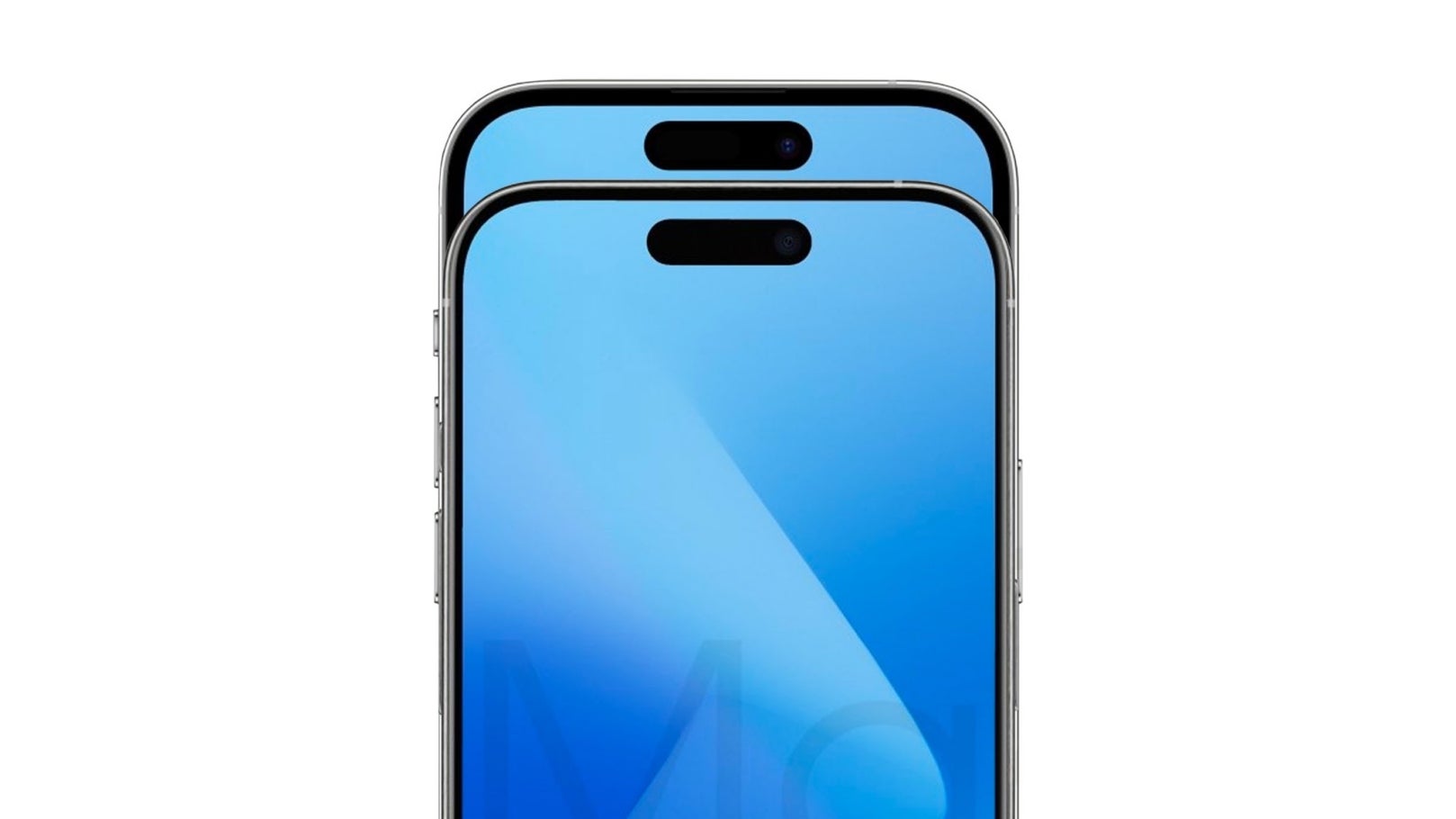 I personally wish for Reverse Wireless Charging and proper fast charging too, but these features haven't been leaked/rumored at all, so I wouldn't count on them (but please, Tim…)
So, is iPhone 15 going to be the iPhone that gets the most loyal of Android users to finally switch to iPhone? I believe it can be. Would I switch from Android to iPhone? Well, I already did it a year ago, so I guess the question is if I'd upgrade to iPhone 15? The answer is… let's wait and see.
Apple usually tends to surprise everyone with a few features no one saw coming, so I'll probably wait for the official launch to tell you if I'm interested. But what about you? Are you an iPhone or an Android user? Do you think the presence of USB-C, a periscope zoom camera, a good selection of different sizes, and the super feature-rich new iOS 17 are enough to get you to buy the iPhone 15?