Latest rumor calls for some iPhone 15 models to support faster 35W charging
The
iPhone 15
series will soon be upon us and as we get closer to the rumored September 12th unveiling date, more specs are being "leaked." For example,
9to5Mac
was told by "industry sources" that some of the new iPhone models will support charging up to 35W. This would be a nice hike over the 27W charging speed for the
iPhone 14 Pro
line and the 20W charging speed of the
iPhone 14
non-Pro models.
The current 27W charging capabilities of the
iPhone 14 Pro Max
will take the 4323mAh battery from 0% to 100% in about two hours. The faster 35W charging speeds will mean quicker charging times using the new USB-C ports that will replace the proprietary Lightning ports on the 2023 iPhone models. Last year,
Apple introduced a dual-port 35W USB-C charger that is priced at $59 in the App Store
. As long as only one device is hooked up to the charger, if this rumor is true, this accessory will be able to charge the
iPhone 15
line at full speed.
Since
Apple
does not include chargers in the box with a new iPhone, those of you planning on purchasing one of the
iPhone 15
models being unveiled next month might want to
buy the dual-port 35W USB-C charger for $59
from the Apple Store since it will take advantage of the
iPhone 15
line's faster charging speeds. While 35W is faster than 27W and 20W, even at the rumored faster charging speeds, the
iPhone 15
series will trail some of the faster charging smartphones available overseas.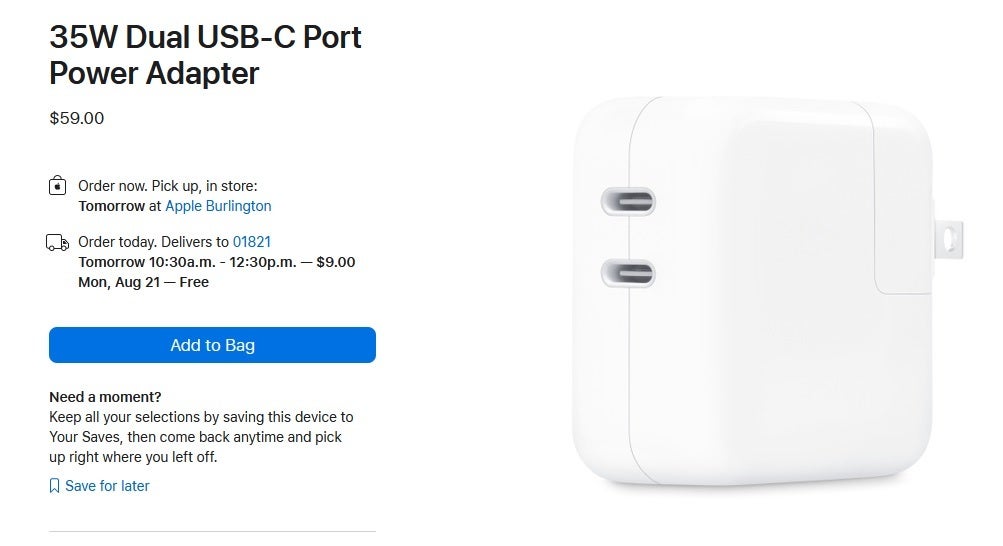 The latest rumor has the iPhone 15 line supporting 35W fast charging
All of the innovations involving super fast smartphone battery charging speeds have come out of China.
The fastest-charging phone in the world
right now puts the iPhone to shame even if this rumor is true. The Xiaomi Redmi Note 12 Explorer has a 4300mAh cell that charges at an incredibly fast speed of 210W; the battery can charge from 0% to 100% in just nine minutes! Such fast charging generates heat which can shorten the lifespan of a battery. However, new techniques are being used to help with heat dissipation.
Earlier this year there were rumors, including one from highly respected TF International analyst Ming-Chi Kuo who said that Apple would limit faster charging speeds to those using MFi (Made For iPhone) certified third-party charging cables and chargers. And there is also some speculation that the
iPhone 15
Pro and
iPhone 15 Pro Max
will charge at faster speeds than the
iPhone 15
and
iPhone 15
Plus.
For comparison purposes, we should point out that the Samsung
Galaxy S23 Ultra
supports charging as fast as 45W allowing the phone's 5000mAh battery to be charged from 0% to 100% in just under one hour. But no matter how you slice it, fast charging is a feature that Apple,
Samsung
, and
Google
must improve.