Leaked memo reveals that Apple met with Air India to discuss unknown "deep collaboration"
A leaked internal Air India memo reveals that a team from the airline, which included CEO Campbell Wilson, recently paid a visit to Apple's headquarters. The memo says that the meeting was held  "to explore opportunities for even deeper collaboration."  The memo, written by Wilson, was sent to the airline's staff by email and was seen by
Live Mint
(via
AppleInsider
). The missive notes that the CEO and other executives visited Apple's head office in Palo Alto.
Apple
and Air India previously met to discuss using iPad tablets to improve inflight navigation for pilots. In 2021 Delta Airlines issued iPad units to some of its pilots to help them call up flight charts, equipment manuals, and other data in-flight. The iPad replaces a flight bag that pilots carry which could weigh as much as 40 pounds. Delta was hoping that having the tablet in the cockpit would result in quicker communications between the ground and flight crew.
It seems that Air India has something like this in mind for its pilots. Press reports in January said that the airline was beginning to purchase iPad tablets for its flight crews. The device has some other uses as well for passengers. When Air India's current CEO was the top executive of Scoot Pte., a budget carrier owned by Singapore Airlines, he stripped out the in-flight entertainment equipment and replaced it with iPads.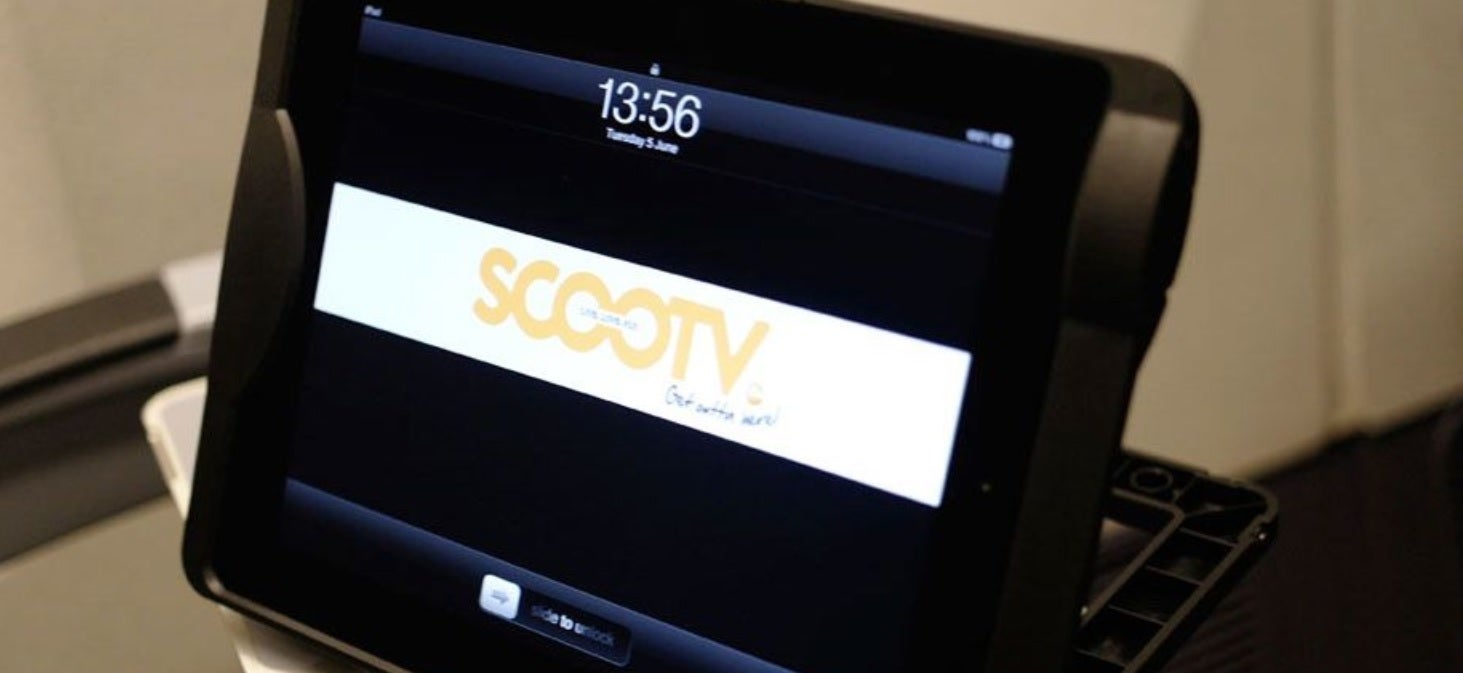 An iPad used on Scoot Airlines as an in-flight entertainment screen
Scoot did generate revenue from the tablet rentals, and passengers were able to choose from a wider range of entertainment options and view their selections on a better resolution display than what the airline had been using. But even more rewarding for the airline was the money it saved on fuel and the additional capacity it added to the retrofitted planes. The weight of each of the planes using iPads for in-flight entertainment was reduced by 7% saving the airline on fuel costs, and passenger capacity rose by 40% on those aircraft. 
So when Wilson took the CEO job at Air India last year, he remembered what worked at Scoot and by this past May, Air India announced that it had become one of Apple's biggest iPad customers.
Whether its iPad purchases or something else was the main topic of discussion between Apple and Air India is not known. Others suggest that the airline has an interest in Apple's extensive know-how in design or perhaps Air India would like help from Apple to cut its usage of carbon-based materials. Perhaps Air India will eventually reveal the specifics of the deeper collaboration it seeks with Apple.