Linux surpasses the Mac among Steam gamers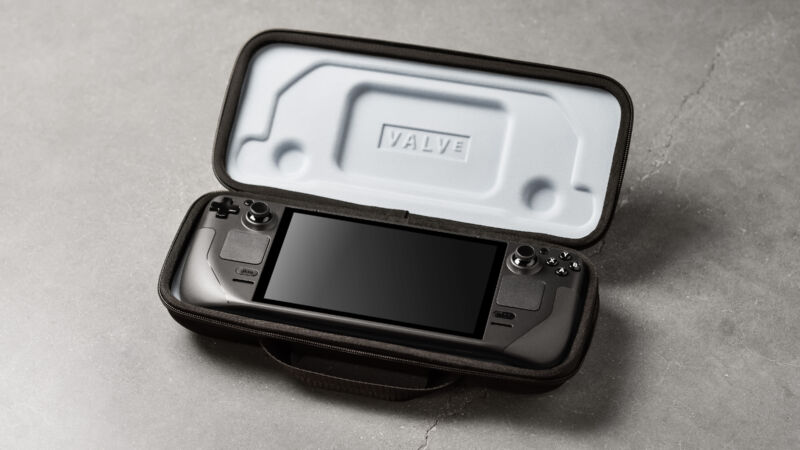 Apple's macOS has been the second most popular operating system on the Steam game distribution platform for a long time, but that has now changed. Linux has surpassed macOS for the number two spot, according to Steam's July user hardware survey.
Steam regularly asks its users to give an anonymized look at their hardware, and the company makes the information it gathers available each month.
In July's survey, Windows was still reported by 96.21 percent of users' systems, so regardless of whether Linux or macOS comes in second, it's a decidedly distant second. Linux managed 1.96 percent, while macOS accounted for 1.84 percent of machines.
That's more than half a percent jump over June for Linux, and as Phoronix noted, it puts Linux close to its all-time high, which was only slightly higher many years ago when Steam had far fewer users overall.
But before you declare this a triumphant moment for desktop Linux, it's important to note that some of these Linux users are not, in fact, using Steam on a desktop. The Linux version "SteamOS Holo" 64-bit is the most popular reported, at just over 42 percent of the Linux slice of pie. That indicates that a huge portion of these Linux users are actually playing on Valve's Steam Deck portable, which runs Linux.
Of course, there can be some variance in the results from month to month, depending on who opts into the survey. But that variance is usually smaller than this, given the scale at which Steam runs these surveys.
The Steam Deck was first released a while ago, but it only became widely available without a waiting list last October. We're likely seeing the result of a solid adoption rate since then.
There's another factor that could be at play on the desktop too, though. Last month, Steam made some big changes under the hood to how the desktop application worked on Linux and macOS, some of which were built on the work done on Steam Deck. The app runs better on both platforms, though the difference was more dramatic on macOS.
Meanwhile, Apple has been making a lot of noise about making the Mac a more viable gaming platform, given the exceptionally strong graphics performance (for integrated graphics on a laptop, at least) of the M1 and M2 series chips in the latest Macs.
It worked with game publishers to see high-profile releases like Resident Evil Village and No Man's Sky in recent months, and those games run pretty well on modern Macs—certainly better than similar titles on Intel-based Macs with integrated graphics chips. It also announced a new gaming porting tool in an upcoming version of macOS that works in some ways like Proton, as seen on the Steam Deck.
Looking at Steam's numbers, though, Apple clearly has a long way to go.