Onyx Boox Leaf 2 review: A pleasant delight
As someone who writes thousands of words every week, I've always managed to struggle when it comes to sitting down and actually reading a book. This wasn't always the case, but as I've gotten older, I've tried different ways to get back into reading. But the truth is that books are heavy and cumbersome, laying the groundwork for me to try out a few different e-readers.
I'm not "in tune" with the world of e-readers, but as someone on the outside looking in, I've always been intrigued by what Onyx is doing with its various Boox e-readers. The Onyx Boox Leaf 2, an Android-powered competitor to the Kindle Oasis, is kicking off my venture back into reading books on a regular basis.
Onyx Boox Leaf 2: Price and availability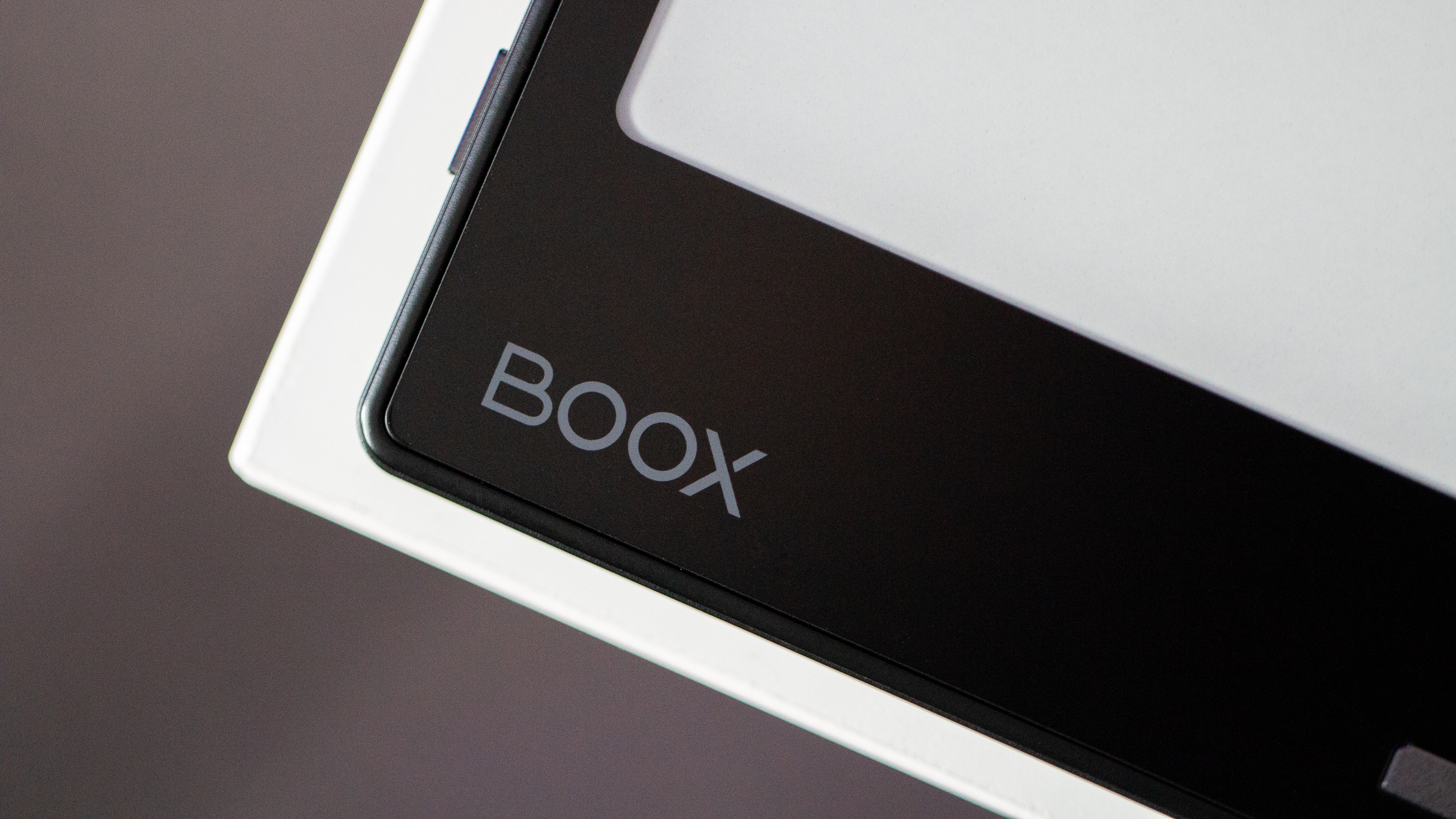 The Onyx Boox Leaf 2 is available in two different colors, black and white, and retails for $199. For this, you'll get 32GB of storage along with 10GB of free cloud storage. In the box, you'll find the Leaf 2, along with a USB-C charging cable.
Onyx Boox Leaf 2: What you'll like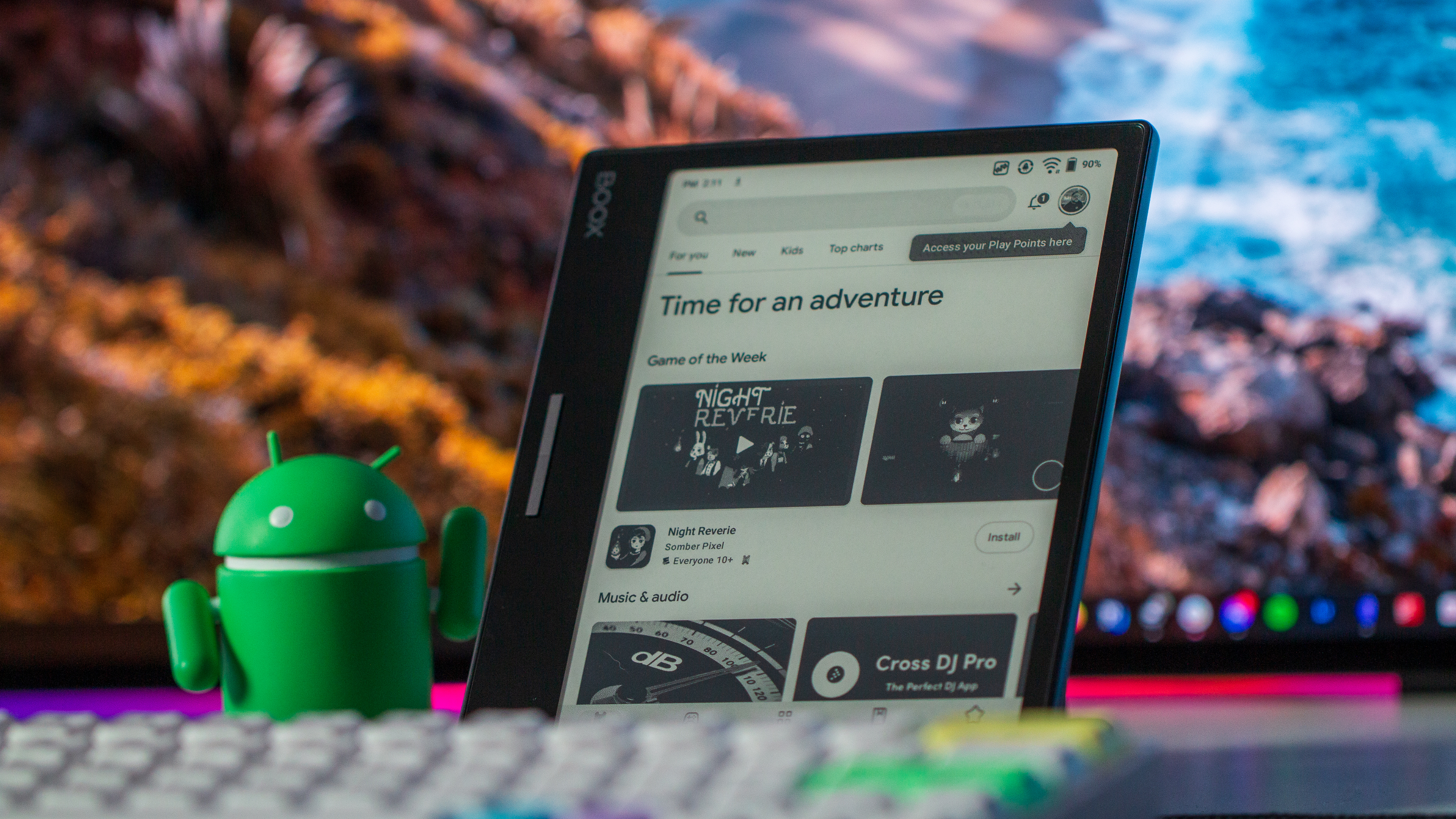 At first glance, the Leaf 2 really just looks like a Kindle Oasis designed for left-handed users, as the page-turning buttons are on the left, as opposed to the right. But to me, I was comparing this more to the Galaxy Z Fold 5 (or Fold 4), as that's what I've been using whenever it comes to reading.
Admittedly, it was a bit jarring going from the fluid 120Hz AMOLED display on the Fold 5 to the e-ink screen on the Leaf 2. Thankfully, Onyx has implemented a few different options for its "Refresh Modes." There are a total of four of these modes, each of which is aimed at ensuring that your experience is tailor-made to whatever it is that you're doing.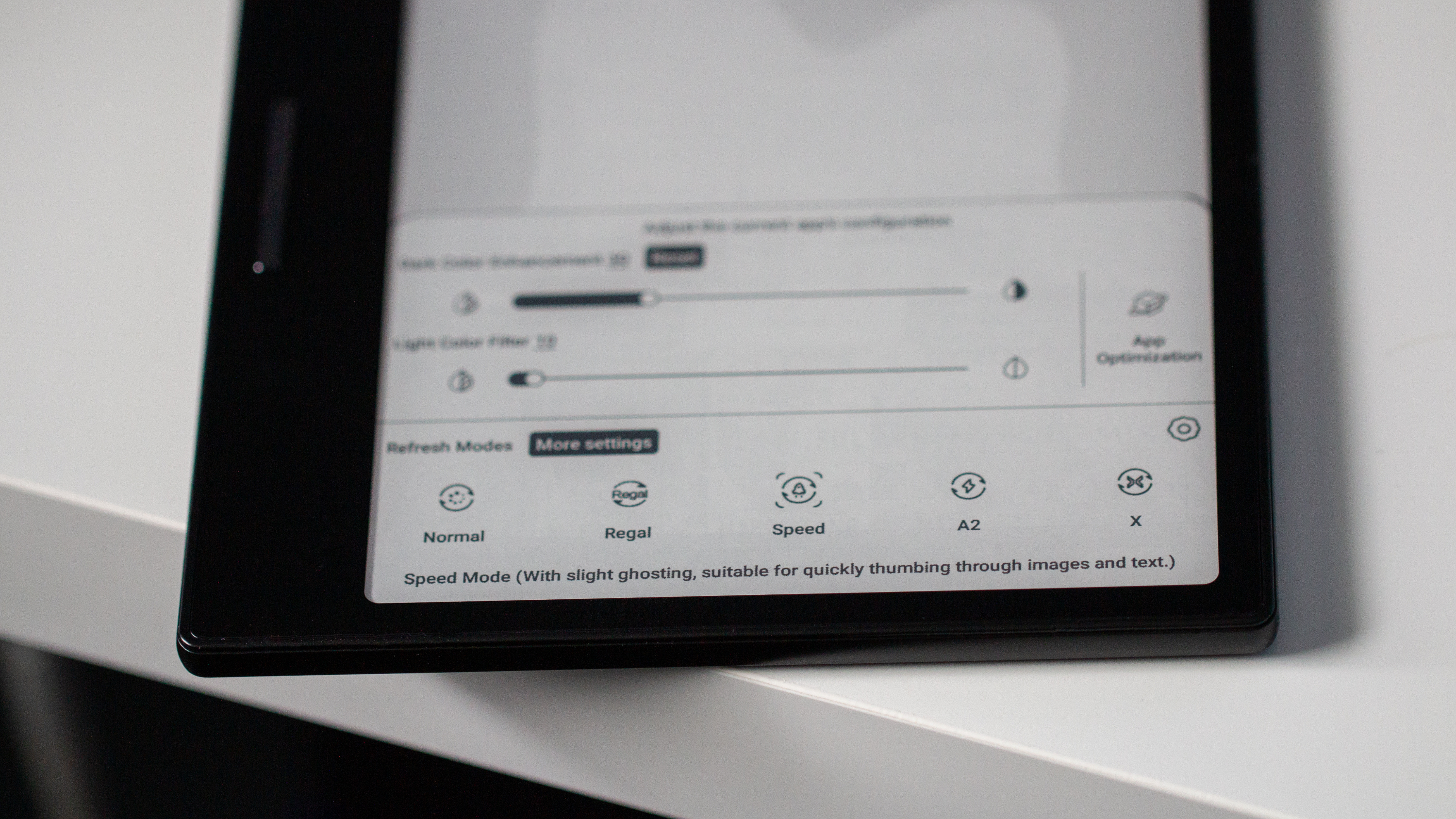 Of course, it's a completely different experience, but I have to admit that I was surprised at just how crisp the Leaf 2's screen looks. Much of that can be attributed to the 300 ppi paired with the 1680 x 1264 resolution. I never felt like I had to really mess around with the display settings, besides changing the refresh mode.
Swipe to scroll horizontally
| Category | Onyx Boox Leaf 2 |
| --- | --- |
| Display | 7-inch ePaper Screen |
| Resolution | 1680 x 1264 |
| Processor | Qualcomm Quad-core |
| RAM | 2GB |
| Storage | 32GB w/ microSD card slot |
| Battery | Wi-Fi, Bluetooth 5.0 |
| Connectivity | 2,000mAh (rated for up to 26 days) |
| Extras | Dual speakers, page-turn buttons |
| Supported file formats | TXT, HTML, RTF, FB2, FB2.zip, DOC, DOCX, PRC, MOBI, CHM, EPUB, JPG, PNG, GIF, BMP, PDF, DjVu, MP3, WAV, CBR, CBZ |
| Operating system | Android 11 |
| Dimensions | 156 x 137 x 6mm |
| Weight | 185g (black) / 170g (white) |
As for the actual reading experience, I just ended up making use of the built-in BooxDrop functionality to transfer some books over to the Leaf 2. Onyx really nailed this experience, provided that you already have your books and other content available in one of the numerous compatible formats.
While I'm right-handed, I generally use my left hand to hold my phone most of the time. Because of that, I actually enjoyed the page-turn buttons being on the left side, and they were really responsive. I even tried "tripping it up" by pressing the "page forward" button a bunch of times, but the Leaf 2 caught up after a few seconds.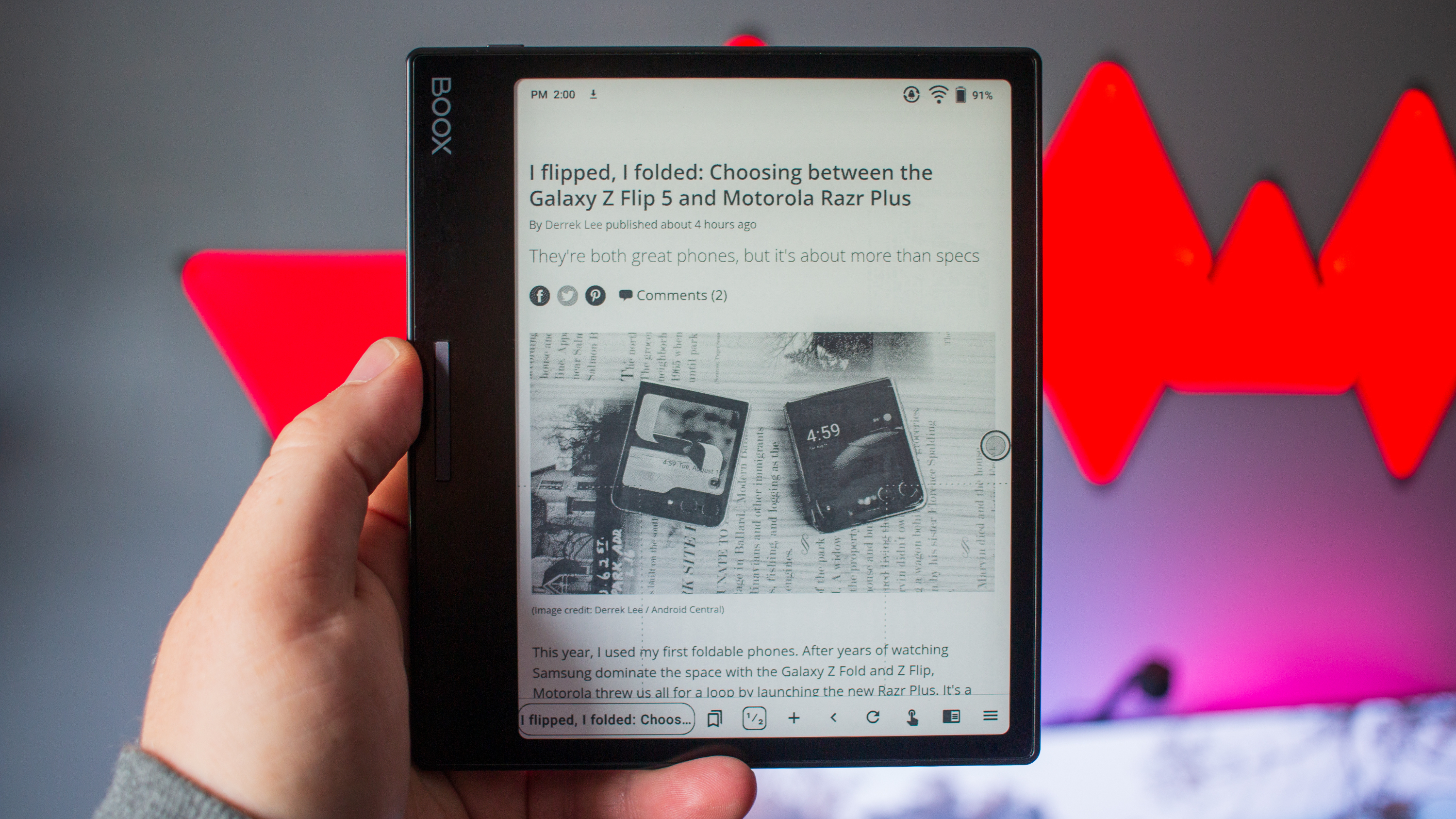 Admittedly, the software interface itself does take a bit to be used to, but Onyx does a good job at not pre-installing too many apps. And because the Leaf 2 is running Android, you can also sideload APK files. This allowed me to install EInkBro, an open-sourced web browser designed for E-Ink displays, and FeedMe so I can enjoy my RSS feeds without reaching for my phone.
Onyx Boox Leaf 2: What you won't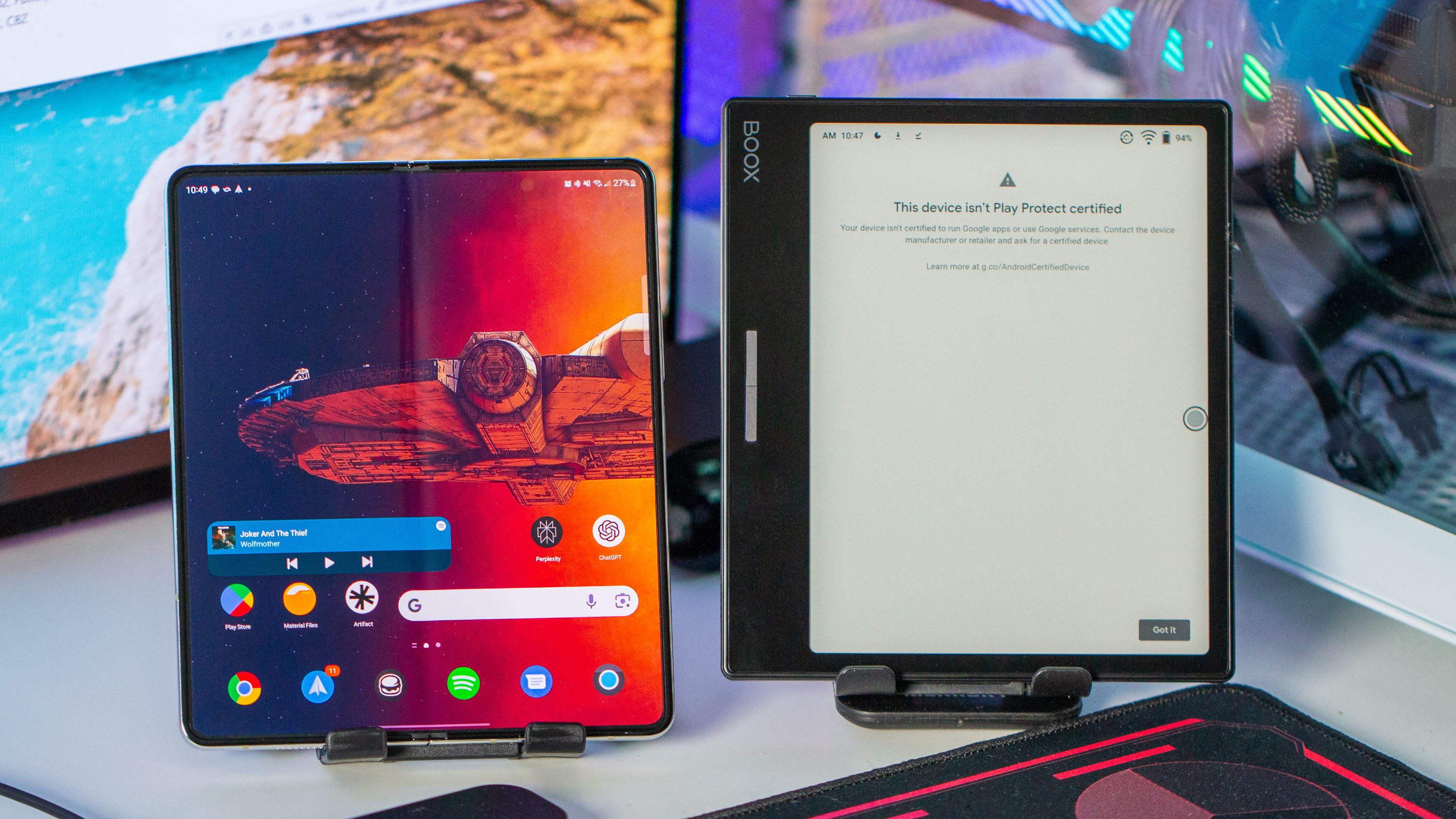 Much like the best Kindle e-readers, Onyx is making use of a modified and tailor-made version of Android. While I thought this was pretty awesome, I quickly realized that it's not all sunshine and roses. For one, the Google Play Store, while available, is not enabled by default.
Instead, you'll need to manually enable it before you can try downloading some apps. Even then, you might have to wait for up to 24 hours before attempting to sign in, otherwise, you'll be greeted with a "This device isn't Play Protect certified" message that appears.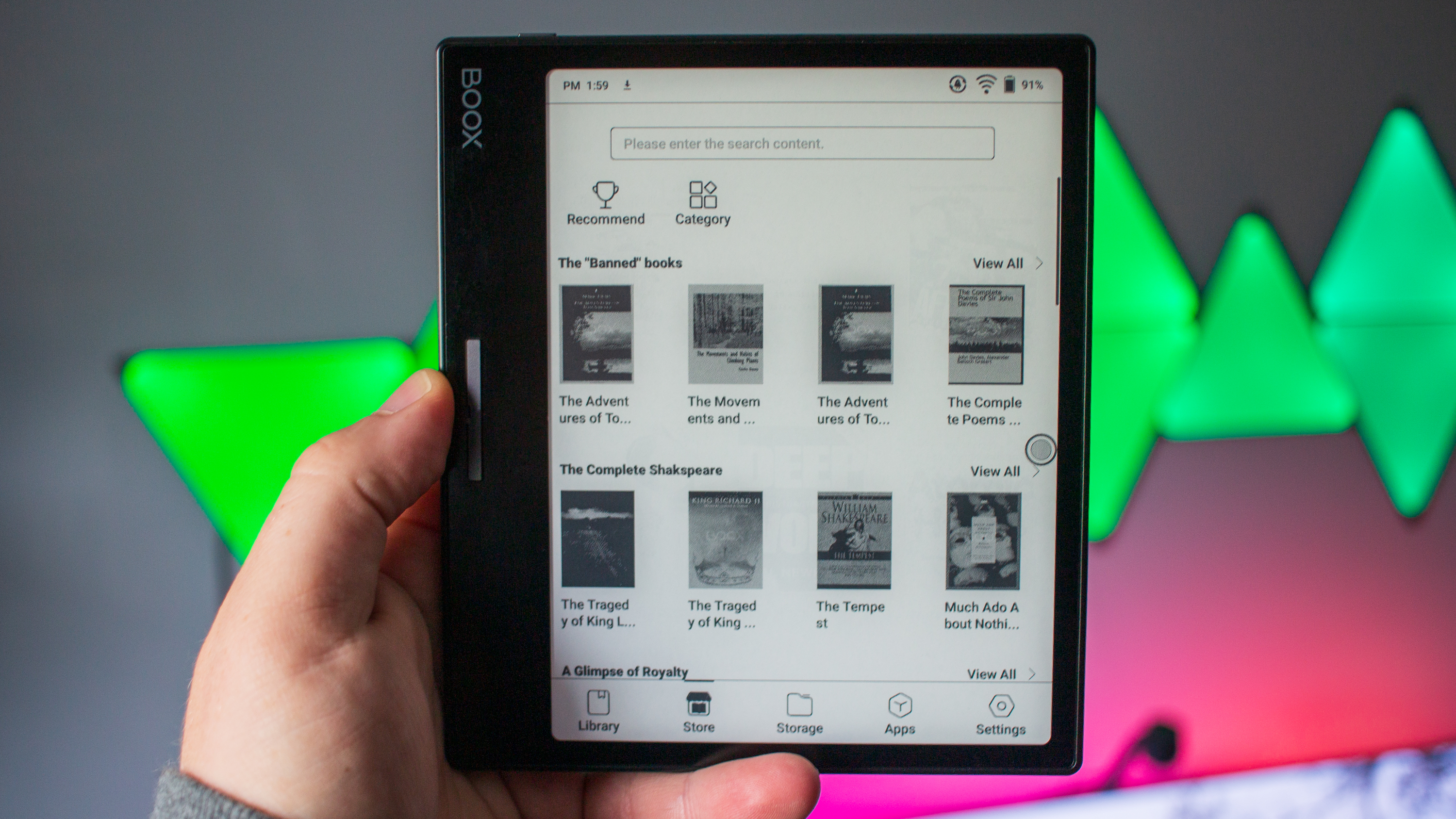 Another particular frustration that I came across is that the included "Store" doesn't really have much of an interesting selection. Sure, you'll be able to find a few of the "classics," but that's pretty much it. There's not even an option to view or purchase books from the New York Times Best Sellers list.
While I know and understand that the Leaf 2 is "just" an e-reader powered by Android, I think the company is missing out on a key feature. I would have loved to have seen stylus support in some capacity, as the Leaf's 2 design and the 7-inch screen would have been great to have just as a notepad. You can make highlights when reading, but it's not quite the same as being able to add some annotations or have a separate notes app altogether.
Onyx Boox Leaf 2: The competition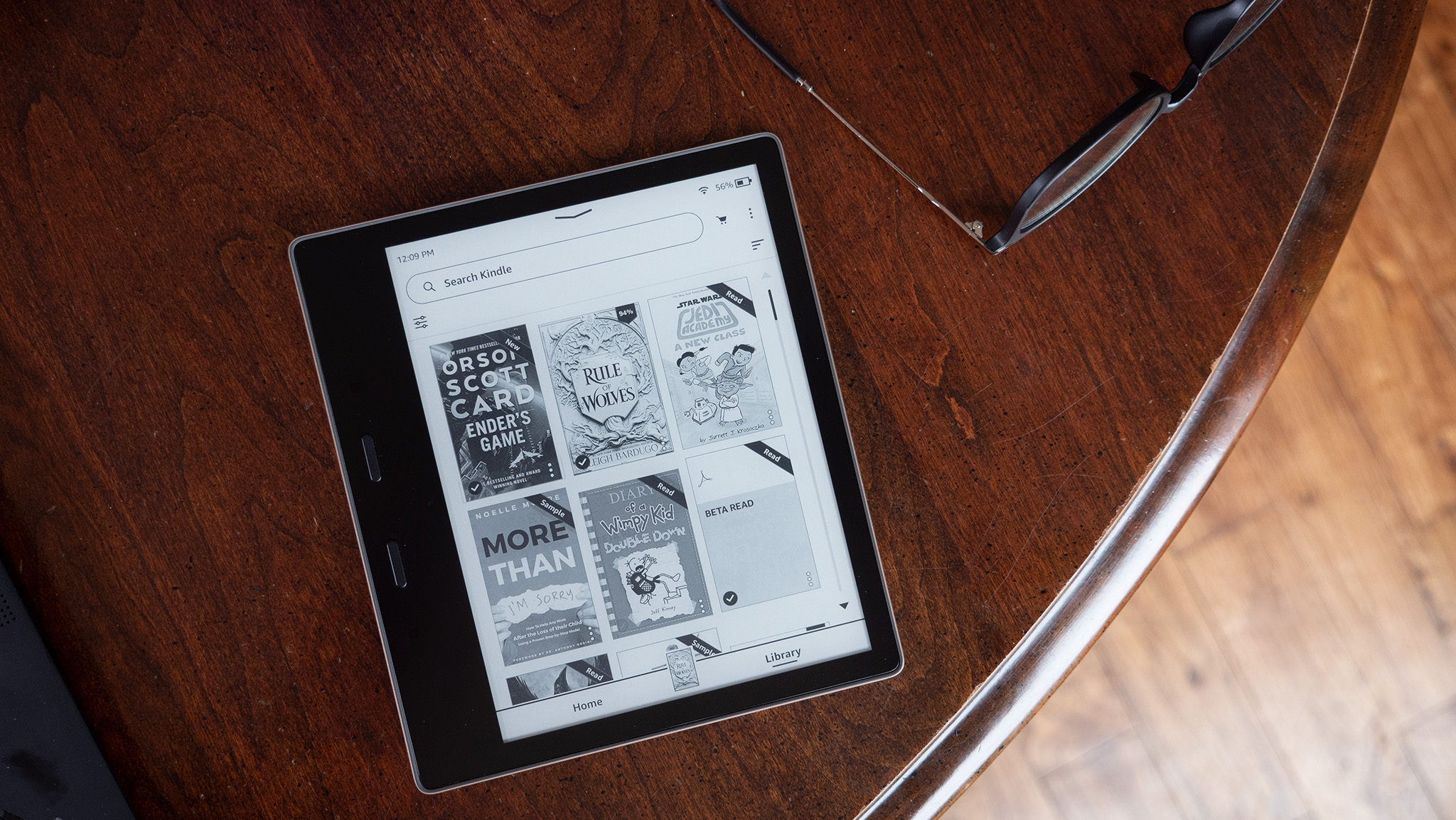 It's pretty apparent that Onyx aimed the Leaf 2 directly at the Kindle Oasis, another e-reader with a 7-inch display and the aforementioned page-turn buttons. But the biggest difference with the Leaf 2 is that you can install any app from the Play Store. So really, you could turn the Leaf 2 into a Kindle Oasis with extra functionality and not have to worry about ads on your Lock Screen.
Another e-reader that punches closer to the Leaf 2 in terms of price is the Kobo Libra 2. Kobo's offering also features a 7-inch display, along with 323GB of storage, and page-turn buttons on the right. Kobo even has a leg up on the Leaf 2 as it's waterproof, so you can sit back and relax with your favorite book in the bath after a long day. Something that you could probably get away with on the Leaf 2, but with less confidence since there's no water resistance.
Onyx Boox Leaf 2: Should you buy it?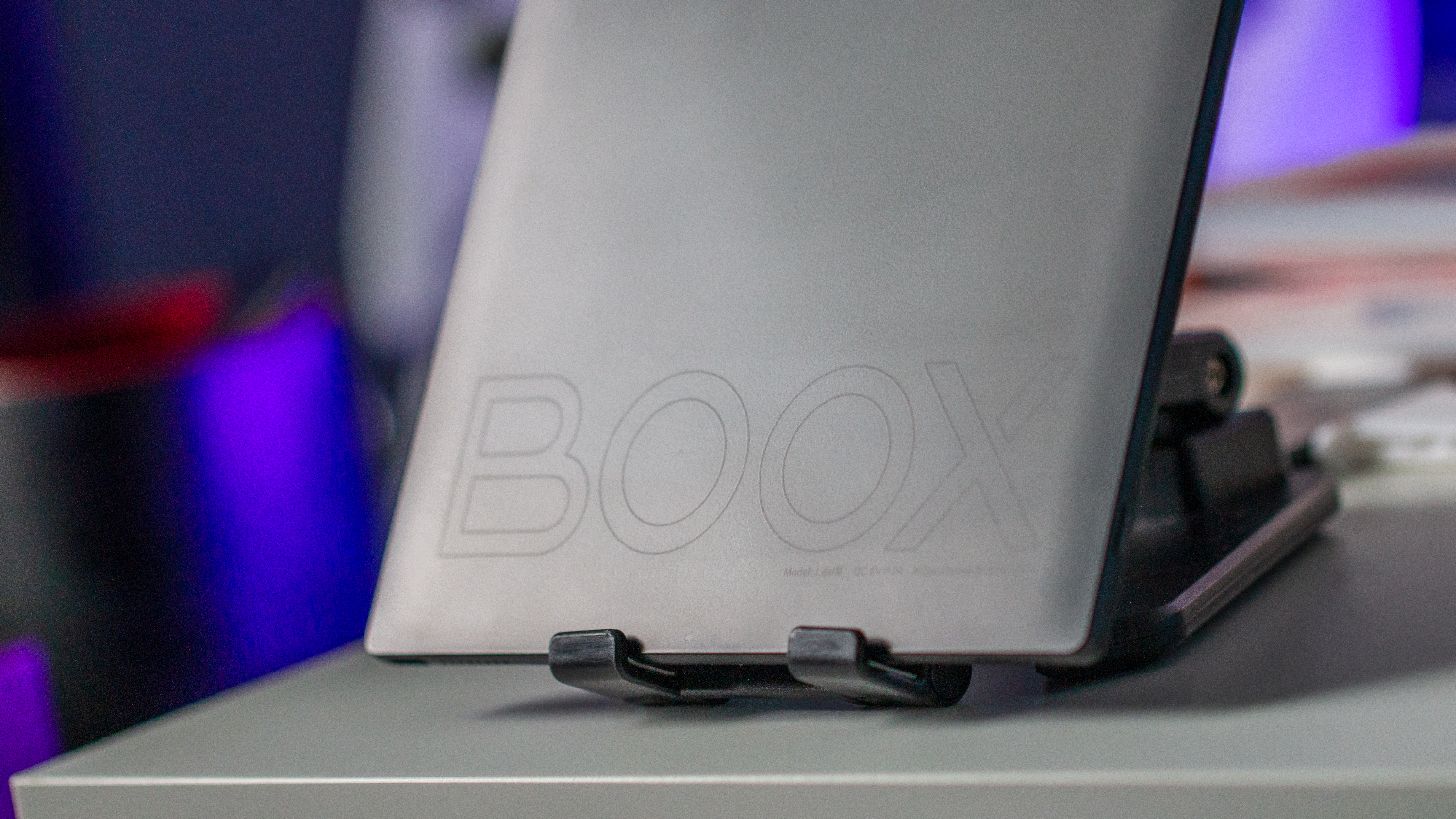 You should buy this if:
You want a thin and lightweight 7-inch e-reader.
You are a lefty or use devices with your left-hand.
You want an e-reader that that includes access to the Play Store.
You shouldn't buy this if:
You don't feel comfortable fiddling around with enabling the Play Store.
You want a more robust selection from the built-in e-book store.
You want an e-reader with a water resistance rating.
The Boox Leaf 2 from Onyx is my first experience using the company's products, and for the most part, I've enjoyed my time with it. I have a few other Onyx reviews lined up of all different shapes and sizes, so it'll be interesting to see whether my opinion changes. But until then, I'll be keeping the Leaf 2 in my bag whenever I leave the house.