Recent Deals – 11 July 2023
Batteries in every form: Recycled lithium-ion for energy storage, battery swapping; alternative cement and alternative seafood – Recent deals worth looking at:
Agriculture & Food
Bluu Seafood (2020) is a biotechnology specialist for cultivated seafood. To prevent the degradation of the planet's marine ecosystems, Bluu Seafood offers an alternative to seafood production which can provide a cell-cultivated versions of any fish species.
The company has announced a $17.5M Series A round from Sparkfood, LBBW Venture, Delivery Hero, SeaX Ventures, Manta Ray Ventures, Norrsken VC, Dr Oetker, and Hamburgische Investitions- und Förderbank.
The capital will be used to initiate pilot production and enter Singapore, where it expects to receive approval some time in 2024. Further, it has also kickstarted the approval process with the U.S. FDA and will then set about targeting the European market. Further, a portion of the funding will go towards expanding its research work with a focus on hybrid products, alongside developing other more complex prototypes such as fillets and sashimi.
Energy & Power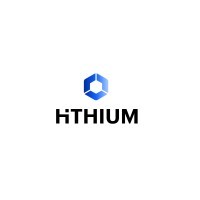 Hithium (2019) is on a mission to make clean energy a no-brainer with its energy storage products such as lithium-ion and lithium iron phosphate batteries using critical materials. This battery technology aims to provide safe, long-term energy storage systems for commercial, industrial, and residential applications.
After moving from the Asia Pacific market, Hithium started its layout in the U.S. and European markets, including adding a subsidiary in Munich, Germany. The subsidiary approach will allow Hithium to actively build close relationships with local customers within the green, low-carbon energy sector in Germany and across Europe more broadly. Further, in the U.S., it has announced a procurement agreement with a global energy storage system integrator, Powin Energy. The agreement means Hithium will deliver a first batch of energy storage battery products totalling 1.5GWh.
Following these developments, Hithium has secured $622M in Series C funding ahead of its IPO listing. The Series C round was formed by Beijing Financial Street Capital Operation Center, China Life Private Equity Investment, BOC Asset Management, Goldstone Investment, Dinghui Baifu, CMG-SDIC Capital, CICC Capital, and China-US Green Fund.
The capital will go towards the expansion of its production facilities, acquisition of new equipment, technological R&D, and market expansion.
Materials & Chemicals
Material Evolution (2018) is changing the industrial game, an industry built quite literally on cement. In 2023, cement accounted for 7% of global CO2 emissions – if this material were a country, this would be the equivalent of being the third largest global emitter. Instead, through the powers of material chemistry and artificial intelligence, Material Evolution has developed a cement alternative from hyper-local industrial waste streams. That is, it has knocked out two birds with one smart and low-carbon stone.
The company secured $18.9M in an oversubscribed Series A round led by Kompas VC with participation form Norrsken VC, CircleRock Capital, Playfair Capital, At One Ventures, SkyRiver Ventures, HG Ventures. This round included a strategic investment by SigmaRoc, with the potential for a partnership forming between them for the development of a range of other low carbon concrete products.
The funding from this round will go towards scaling its production facilities, to bring up blueprints on scaling its technology across UK and European markets, and to further its R&D efforts.
Resources & Environment
NEU Battery Materials (2021) looks at the other side of improving the popular lithium battery market, namely, recycling! It has developed a platform that recycles lithium-ion batteries using an electrochemical redox method to provide recycled materials necessary to produce lithium batteries. The patented technology uses regenerative chemicals to avoid toxic waste and harsh acids, with electricity as its only required consumable.
NEU Battery Materials has raised $3.7M in seed funding from SGInnovate, ComfortDelGro Capital Partners (CCP), Shift4Good, and Paragon Ventures.
The company intends to use the funds to accelerate the deployment of its automated recycling line, which will lower operational labor requirements. To continue advancing the space of recycled battery materials, NEU Battery Materials is aiming to broaden its capabilities by beginning research into other forms of recycling lithium battery chemistries, including cobalt-based batteries that are used in two prominent areas, smart devices and electric vehicles.
Transportation & Logistics
Battery Smart (2019) is bringing battery-as-a-service (BaaS) solutions to the clean transport market, offering swappable lithium-ion batteries for two- and three-wheeler vehicles that can be easily replaced for fully charged batteries at any of its swapping stations in under two minutes. The solution is focused on the idea of clean, affordable, and convenient solutions, that avoid the high upfront costs, deterring customers from engaging with environmentally conscious solutions.
The company has secured a $33M Series B round from Tiger Global Management, Blume Ventures, Ecosystem Integrity Fund, and the British International Investment.
This round will support its operations expansion plan and outreach to new customers, following the progress Battery Smart made after its Series A round in 2022, which increased its customer base and revenue sixfold, and allowed it to grow its network of battery stations to 600 swap stations across 25 cities.
Enabling Technologies
Celestial AI (2020) is combining the advantages of photonics with advanced packaging to create a photonic fabric technology solution for edge computing and AI deep learning applications. The idea behind this technology is the conclusion that with AI and ML becoming key focus areas with applications across most industries, this growing popularity would be met with a 'data movement' problem — that is, as AI scales beyond what can be kept on any one memory chip, the process of moving data to and from computing hardware would become increasingly challenging.
Celestial AI's solution is an optical interconnected technology building a sustainable path for compute-to-compute and compute-to-memory data movement.  The company's Photonic Fabric platform is an extension of its existing computer platforms, and it enables production deployments of optically-interconnected composable memory systems.
Celestial AI has pulled in $100M in Series B funding in its recent round led by IAG Capital Partners, Koch Disruptive Technologies (KDT) and Temasek through its Xora Innovation fund, with participation from Tyche Partners, The Engine, Smart Global Holdings, Samsung Catalyst Fund, Porsche Automobil Holding, M Ventures, and imec.xpand.
The funding from this round will go towards the production of its photonics platform along with the expansion of its engineering, sales, and technical marketing departments.R