SEO Insights: July 2023 Report
Justin Aldridge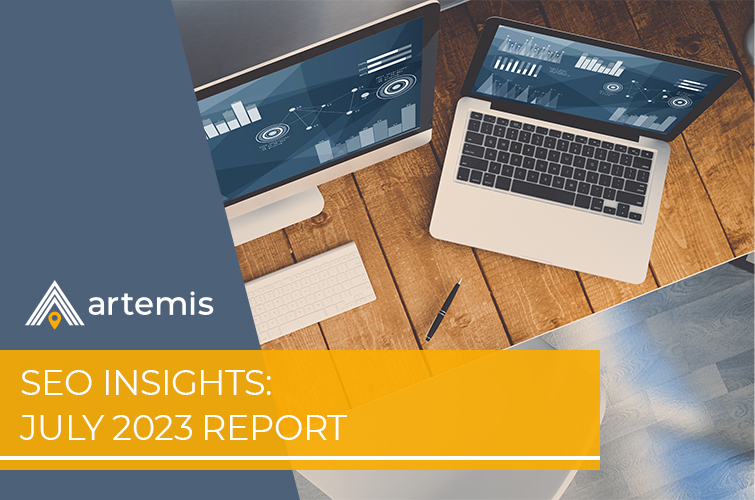 It's been a relatively quiet couple of months in terms of updates and changes in Google search. However, as is well known, these moments of relative calm don't last very long and Google engineers have already informed the SEO community that a significant update is coming…so we'll wait and see what that is and what impact it has when it finally arrives.
The main item of information that we wanted to discuss today was Google's new guidance aimed at businesses to build customer trust and confidence when buying online.
The guidance which has been posted in the Merchant Centre help section is of particular interest as many of the points are also likely to apply to ranking in organic search in general.
The new guide called "Building trust with your customers", covers four main areas:
Business identity
Transparency
Online reputation
Professional design
We won't go into each of the items in detail, as you can read them in the post itself, but we'll cover what these mean in the real world.
Business identity
Google needs to understand that your business is a real business and you need to make it clear what the business is officially called, where it's located, how to get in touch and who are the people behind it.
We've discussed in our previous monthly updates about the importance of personalisation and authorship of content. In a world where a huge amount of content is being generated by AI, and maybe not always accurate or of the highest quality, ensuring that the Google knows what the business is, what it does and who are the people behind it, adds a level of trust and credibility. This is becoming increasingly important for long-term search engine rankings.
Transparency
The website should make it very clear to users how the business works and what customers should know in terms of shipping, returns and privacy.
These are areas which don't always get much attention and often these types of pages may be set to "noindex" so that Google doesn't crawl them as they are deemed as not necessary for ranking purposes.
However, this content can help a website to increase its trust signals so making it easily accessible and clear for users and search engines is absolutely vital.
Online reputation
Google wants to see that your products or services can be trusted. Apart from the usual practice of displaying reviews and testimonials, it's also important to provide informational guides about your products and services.
What do customers need to know about using your products or services? This information needs to complement your product and service pages.
Third-party accreditations should be clearly featured on the website, and any mentions in the press should be communicated via your blog to your own customers.
You may already be making a conscious effort to get reviews form your customers, but you also need to consider all other areas of reputation management which can back-up the reviews and the overall levels of trust with the website and the business.
Professional design
The design itself of a website isn't generally considered important from an SEO perspective, but good design leads to increased engagement and this can assist the overall impact of the website in search.
Apart from the usual practice of ensuring that a website is secure and that there are no broken links and empty pages (such as category pages with no products), it's essential to keep the website well maintained, up to date and fast.
Good website design means efficient coding, clear and clean layouts and secure pages that load quickly. Don't confuse users, use real images, and ensure all pages are accessible and well structured.
Although Google's guidance has been directed principally towards ecommerce websites, the points are also valid for websites in general.
Increasing the level of trust for your customers will ultimately increase the level of trust of your website in search, and with the onslaught of AI, trust is likely becoming one of the most important rankings factors, up there with content and backlinks.