Someone actually walked across all of Skyrim with a Quest 2 and a treadmill
What you need to know
YouTuber Virtual Panda used a Quest 2, gaming PC, and a KatVR omnidirectional treadmill to physically walk across the virtual world of Skyrim.
The KatVR Walk C 2 Core is a new omnidirectional treadmill that works with popular VR games.
The treadmill goes on sale on September 15 for $899 and is the latest in omnidirectional treadmill technology from the company.
If you've ever read or watched Ready Player One, there's a chance you've wondered what it would feel like to physically walk through virtual worlds using your own two feet. One YouTuber had the same idea and used the new KatVR Walk C 2 Core omnidirectional treadmill to do just that and physically walked across the entire virtual world of Skyrim.
In the video, linked below, YouTuber Virtual Panda used KatVR's latest treadmill —which goes on sale on September 15 for $899 — plus a Quest 2 and a copy of Skyrim VR for SteamVR to physically walk from one end of Skyrim's massive world to the other.
In the challenge, Virtual Panda didn't allow himself to use the joysticks to virtually move his character at all. Instead, the challenge was to physically walk the entire way and stop in each town along the way. Omnidirectional treadmills like the KatVR one used in the video are circular treadmills that allow players to walk in any direction they want since their bodies are held in place by a backplate that moves around with them.
KatVR's treadmills work with some of the best Quest 2 games but are limited to just a few. Ideally, someone with a gaming PC would use SteamVR with a Quest headset since any SteamVR game with support for "smooth locomotion" will work with the KatVR treadmill.
Omnidirectional treadmills have been around for a while but, like most budding technologies, every year produces better and better models. This latest model takes up less room, costs a lot less than some other models, and still offers true omnidirectional movement support for players who want to be fully immersed in their games instead of using a joystick to virtually move a character.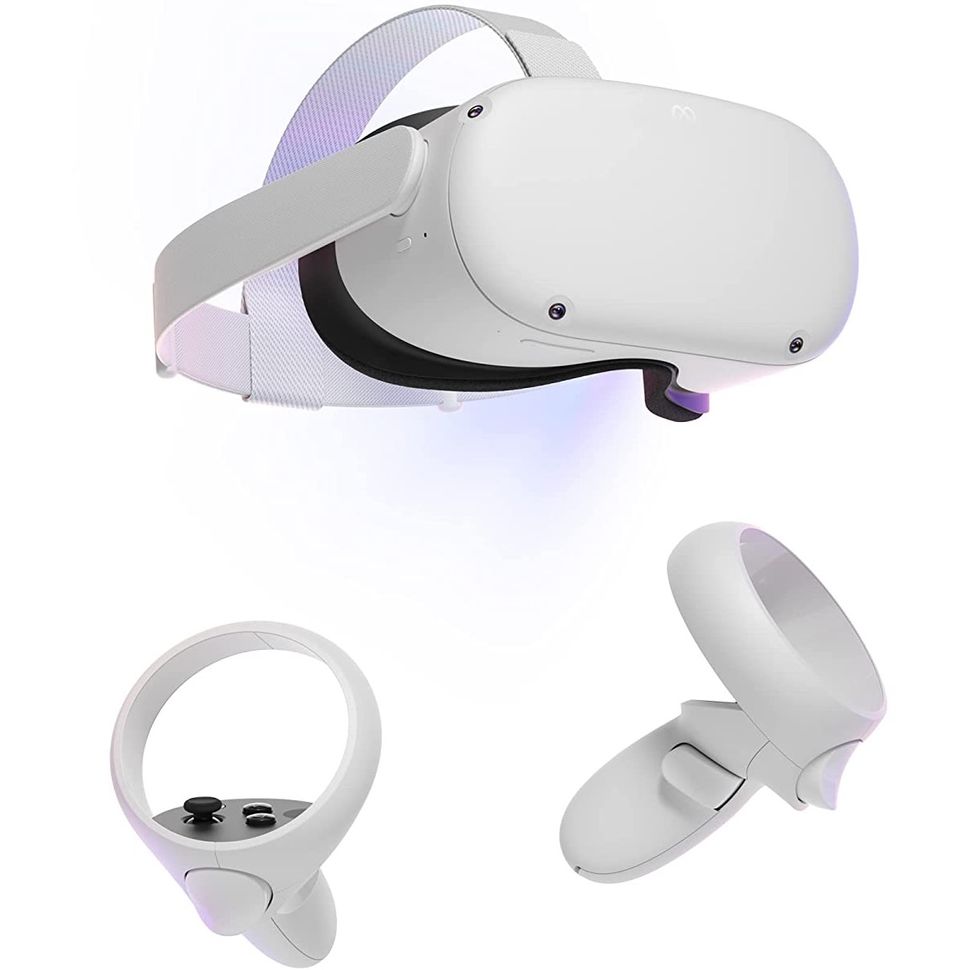 The Meta Quest 2 is still the best and least expensive way to get into VR. At nearly half the price of the upcoming Quest 3, it's a great way to play the best VR games for less.