The biggest surprise announced during Apple's conference call: Tim Cook wears the Vision Pro daily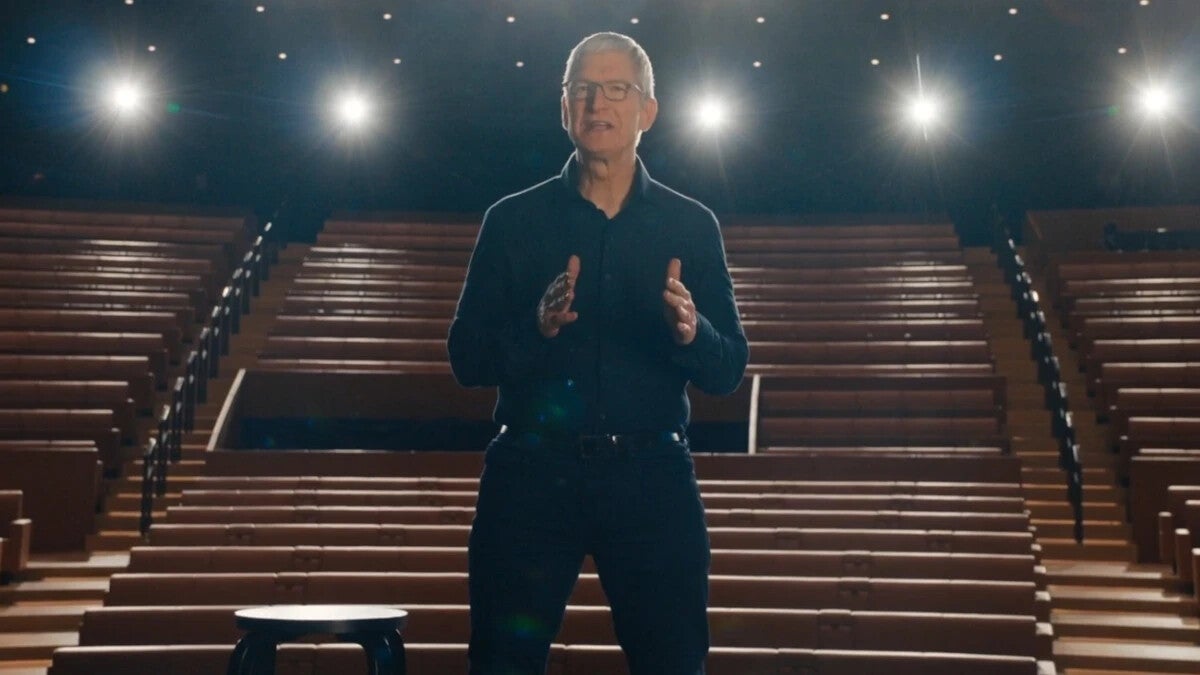 After
Apple released its fiscal third-quarter earnings report yesterday
(the same earnings report that caused the stock to drop over $9 a share today),
Apple
executives spoke with the media and investors during a conference call. Sometimes a major market-moving piece of information is revealed during the call. Yesterday's call included some news that was more interesting than earth-shattering.
First, Apple noted that regardless of where the purchase is being made, most iPhone sales are made through some type of program. According to Apple CFO Luca Maestri, "The majority of iPhones, at this point, are sold using some kind of a program, trade-ins, installments, some kind of financing. And that percentage, which again, it's well over 50%, is very similar across developed and emerging markets."
Maestri added, "We want to do more of that because we think it really helps reduce the affordability threshold for our products. And we think it is also one of the reasons why our product mix has been very strong during the last couple of cycles."
One question that CEO Tim Cook did not respond to was one about the lengthening of the iPhone upgrade cycle to 3-4 years from the 1-2 years that used to be more typical. When asked about this, Apple's CEO said, "In terms of the upgrade cycle and so forth, it's very difficult to estimate real-time what is going on with the upgrade cycle." Securities firm Wedbush has said that 25% of active iPhone users haven't upgraded their iPhone in more than four years leaving a huge potential pool of pent-up demand for the 2023 models.
A transcript of the conference call from
Seeking Alpha
(via
9to5Mac
) shows that while Cook did not don the $3,499 Vision Pro spatial computer during its unveiling in July during WWDC, he does wear it every day. He revealed that nugget when he said during the call, "There's enormous excitement around the Vision Pro. We're excited internally. Everybody that's been through the demos are blown away, whether you're talking about press or analysts or developers."
Cook also noted that "We are now shipping units to the developer community for them to begin working on their apps. And we're looking forward to shipping early next year. And so we could not be more excited with that. I'm using the product daily."
The pricey spatial computer is expected to be released during the first quarter of 2024.