The Free MobileMoxie Chrome Extension for CRO, SEO, and Design
May 27, 2022
The New Mobile Landing Page Tester Chrome Extension for SEO, CRO, Web Development, and Digital Design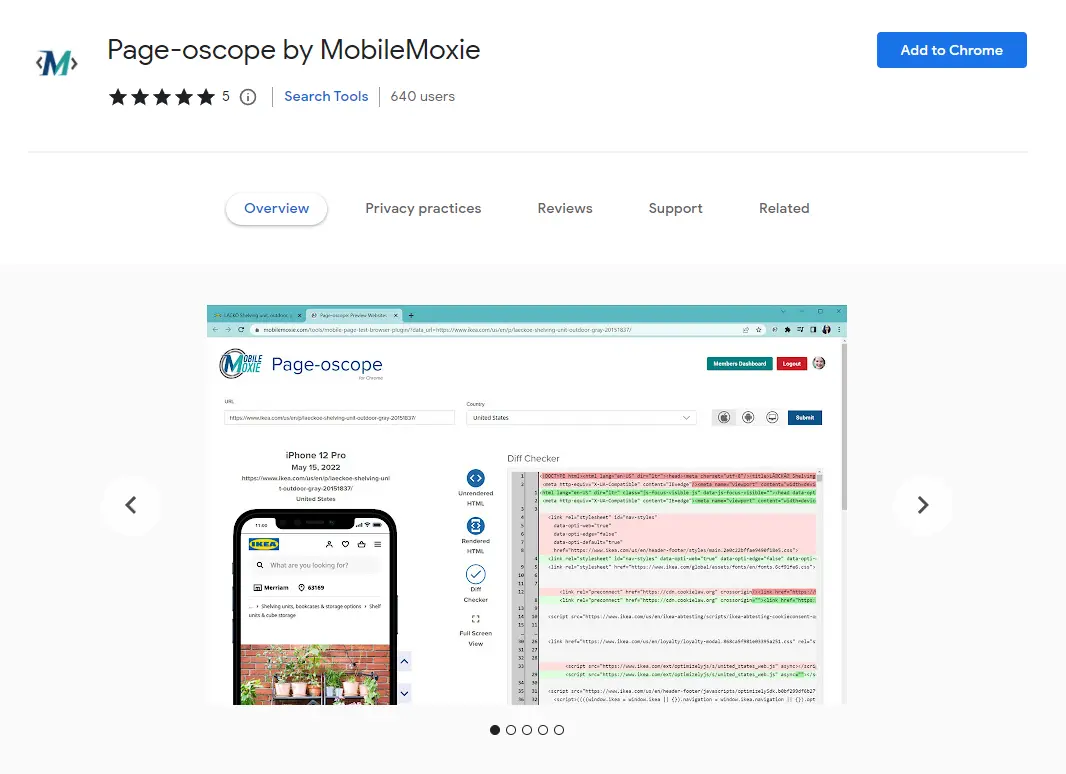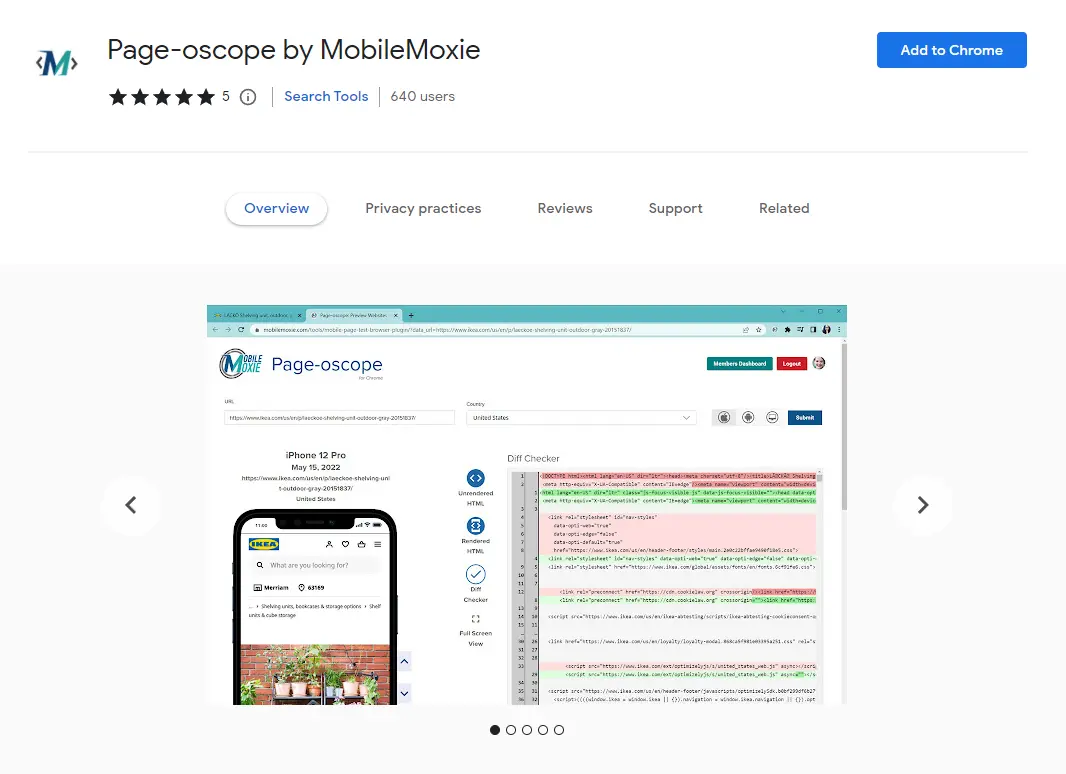 We're super excited to have rolled out MobileMoxie's first-ever Google Chrome Extension. Now, you can use our most popular tool – the Page-oscope, a mobile landing page tester, inside your favorite browser. Simply install the extension and load up any landing page you'd like to test. Next, click the Page-oscope Chrome Extension icon, (we recommend pinning it to the top of your browser!.) The extension will load the page you're on in a brand new tab, and there you can view the landing page loaded on iOS, Android, or desktop devices! Each device is fully interactive so feel free to scroll or click anywhere you want! You can also see rendered and unrendered page code from each device, as well as a diff checker that shows how the code changes in rendering. This can be a useful tool for development and SEO alike. For technical SEO, use the page code viewer for edge-SEO, and validate what page code is being rendered on various devices. You can also just use it to test conversion-rate optimization changes and conversion funnels for your website!
The best part?
It's completely free to use – you'll get access to 10 free tests every day without the need to even sign up for an account. And each test includes all 3 devices, so changing between devices does not count against your remaining tests. (We really do just want to make awesome tools.)
The Chrome Extension For CRO:
Test landing page changes and mobile responsiveness on the most popular iOS and Android devices
Ensure UX and quality design
Test button & navigation changes
Interact with different devices and click-through all the way to a checkout
The Chrome Extension For SEO:
Evaluate Edge SEO – know what code is actually being sent to different devices
Determine on page rendered/unrendered code differences
Test if a page is serving different content on mobile or desktop

Screenshot code with page rendering to illustrate & explain problems
The Chrome Extension For Graphic Designers:
Validate graphics & imagery on popular iOS and Android devices

Screenshot mobile page design ideas for client presentations & pitch decks

Validate Responsive Design formatting on different devices
The Chrome Extension For Custom Ad Placements:
Ensure sponsored website advertisements are displaying correctly on 50+ devices for the landing pages of your sponsored campaign
The Chrome Extension For Mobile and Desktop Web Developers:
See unrendered and rendered (captured at 5 seconds after DOM load) on 50+ devices

Validate correct page code based on user-agent dependent EDGE based modifications

Ensure front-end design is displaying, and interacting according to project objectives

Use screenshots internally to communicate about code changes and requirements
We really hope you enjoy this tool and will let us know what you think of it!