These are best chargers for Samsung Galaxy Z Flip 5 and Galaxy Z Fold 5
Charge your Samsung Galaxy Z Flip 5 or Galaxy Z Fold 5 to 50% battery capacity in 30 minutes with these chargers
At its Galaxy Unpacked event in Summer 2023 — on July 26, 2023 — Samsung unveiled several new devices, the stand out of which were the Samsung Galaxy Z Flip 5 and Galaxy Z Fold 5. The two devices continue on the path of being some of the best foldable phones available on the market, especially for those who wish to experience something different from the traditional smartphone.
But despite their unique nature and smaller-than-average battery size, these devices do not come with a charger. Therefore, it's prudent to have a charger handy, particularly one that can fast charge the devices and get you up and running quickly. Here we've compiled a list of the best Galaxy Z Flip 5 and Galaxy Z Fold 5 chargers to make your buying decision easier.
The Samsung Galaxy Z Flip 5 and Galaxy Z Fold 5 support a 25W fast wired charger and 15W wireless charging; with the right charger that provides the 25W input, the devices can go from 0 to 50% capacity in 30 minutes.
Best chargers for Samsung Galaxy Z Flip 5 and Galaxy Z Fold 5
Samsung 25W USB-C Super Fast Wall Charger

Official Accessory

$15 $20 Save $5

Samsung's 25W USB-C Super Fast Wall Charger is one of the best option you can choose for your Samsung Galaxy devices, as it is compatible with the Galaxy S23 series, the Galaxy Z Fold 5, Galaxy Z Flip 5 and other great Android phones.

Anker Nano 3

Editor's Choice

Anker 511 Nano 3 is the perect compact charger to pack into your backpack when heading on a trip or to have handy around your house. It offers 30W USB-C fast charging and even supports programmable power supply for the latest Android phones.

Belkin 65W GaN 2-port USB-Charger

High Power

$32 $50 Save $18

Belkin's 65W Dual USB-C Wall Charger has two ports to fast charge two devices simultaneously. It features Power Delivery 3.0 and GaN technology for fast and efficient charging. It charges deliver up to 65W via a single port or 45W plus 20W when using both ports.

Tecknet 65W 3-port charger

Mulitport

$37 $40 Save $3

If you want an affordable GaN charger with multiple USB ports, the TECKNET 65W PD 3.0 GaN Charger is an excellent option. Not only it charges your S23 Ultra at max speed but also provides extra USB-C and A ports.

Elecjet Apollo Ultra

Premium Pick

ELECJET Apollo Ultra is a 10,000 mAh power bank with 65W output, ideal for users looking to power various devices. The OEM claims it will charge from 0 to 100% in about 30 minutes, which means it's easy to top up and eases any battery-related anxiety. It features a USB-C and USB-A port; the latter can also be used while you're charging the power bank.

Anker PowerCore III 10K Power Bank

Best Value

$40 $50 Save $10

Anker PowerCore III features a 10000mAh cell and the ability to deliver 18 watts of power over wired connections and 10 watts when using wireless charging. It ships with a USB C to USB C cable in the box, making it an accessory that is ready for use with most new gadgets from the get-go.

Spigen 15W Wireless Charging pad

Minimalistic

$25 $35 Save $10

The Spigen 15W charging pad supports a wide variety of Qi-enabled smartphones and accessories, and it provides up to 15W charging for compatible Samsung, Google, and Sony smartphones, and up to 7.5W for supported iPhones.

Belkin Wireless Charging Stand 15W

Added Convenience

This Belkin Wireless Charging Stand comes with a QuickCharge 3.0 24W Charger power supply and is capable of 15W Fast Charging. It is compatible with the latest phones and offers interruption-free wireless charging. It has a convenient phone stand design with integrated LED lights to indicate alignment and charging status. Additionally, it allows charging in both landscape and portrait modes.
Which charger should you buy for Samsung Galaxy Z Flip or Galaxy Z Fold 5?
The answer to this question is quite straightforward. If you're buying your Samsung Galaxy Z Flip 5 or Z Fold 5 directly from Samsung and have extra Samsung Credit as part of its pre-order benefits, you should pick up the 25W USB-C fast charger. The accessory will ensure your device charges up as quickly as possible, plus there's a higher chance of it being delivered with your device, if not earlier, which won't leave you without a charger for your new phone.
But if you're looking for third-party options, the Anker Nano 3 will suffice for all your charging needs. Its compact nature even makes it a breeze to pack into a bag.
Looking beyond the traditional charger, if you want to try your hand at wireless accessories, the Spigen 15W charging pad is a simple accessory that seamlessly integrates into your setup. At the same time, the Anker PowerCore III is a proven 10,000 mAh power bank that doesn't break the bank but is reliable for keeping your devices powered.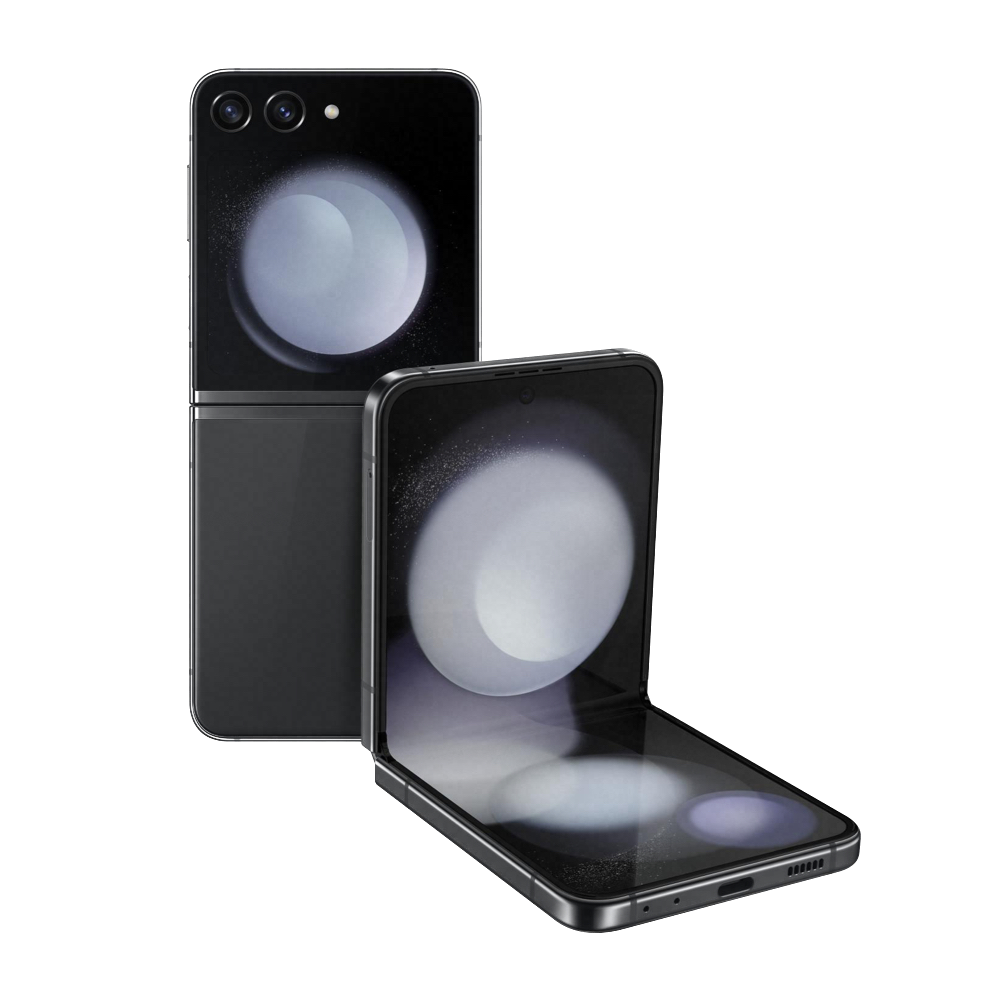 Samsung Galaxy Z Flip 5
The latest Samsung Galaxy Z Flip 5 comes with a large 3.4-inch cover display, a 6.7-inch AMOLED foldable display with 120Hz refresh rate, upgraded Qualcomm Snapdragon 8 Gen 2 chipset, dual-12MP cameras, and much more.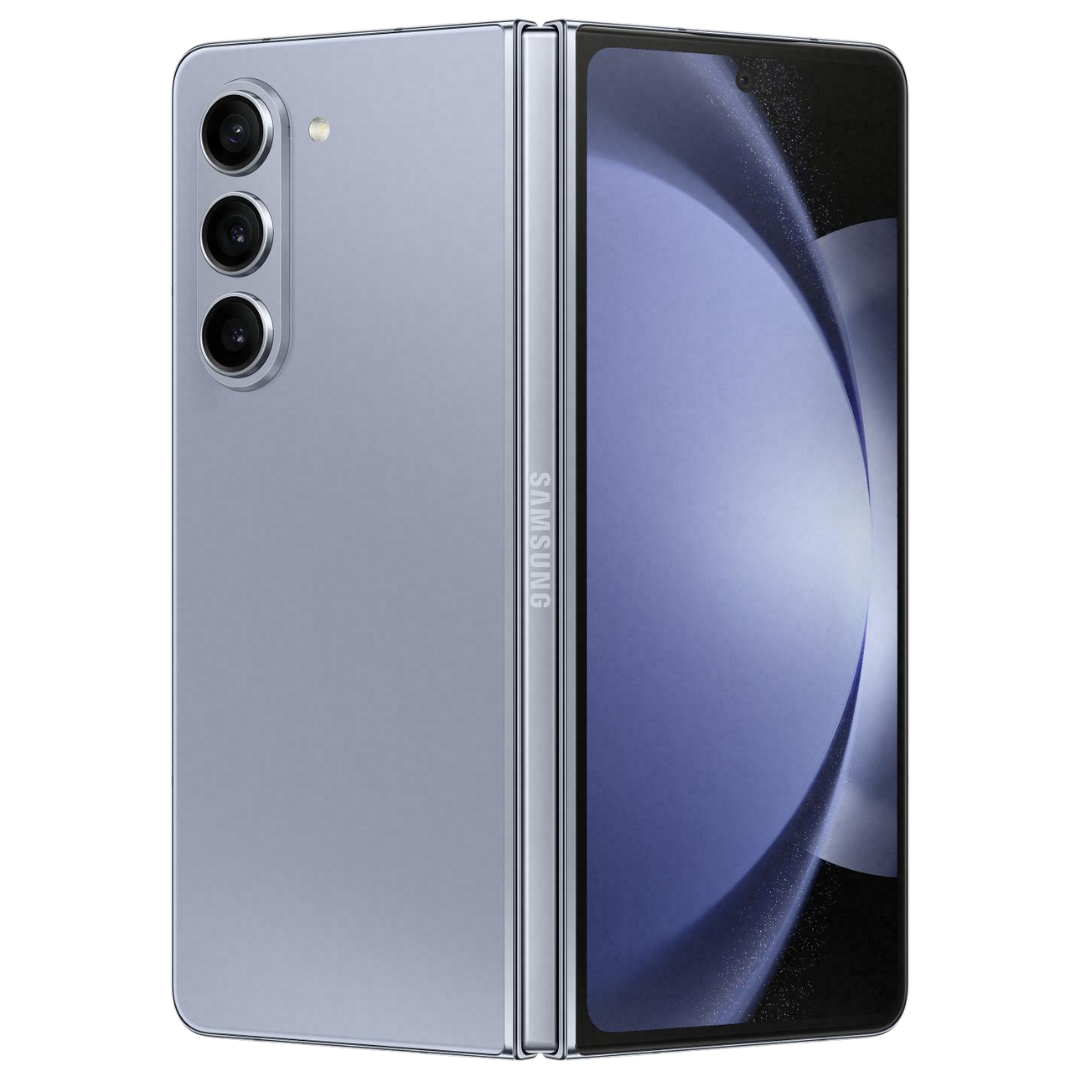 Samsung Galaxy Z Fold 5
The Samsung Galaxy Z Fold 5 is the latest foldable flagship in the lineup. It's equipped with the Snapdragon 8 Gen 2, a powerful triple rear camera, a large 6.2-inch cover and 7.6-inch main display, and a large battery that can last all day on a single charge.