Tricentis expands its mobile testing portfolio with release of Tricentis Device Cloud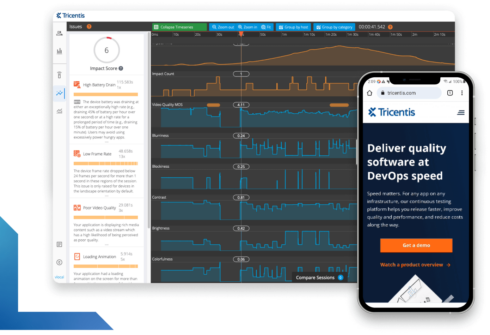 Tricentis has introduced Tricentis Device Cloud (TDC) as a new addition to its mobile testing product lineup. 
With this addition, organizations can effectively manage, create, execute, and analyze applications on physical mobile devices from various manufacturers such as Apple, Samsung, and Google throughout the development process. 
This eliminates the need to maintain costly and unreliable in-house devices. By identifying crucial mobile failures and performance problems, development teams can swiftly address defects and expedite high-quality releases through their CI/CD pipelines.
"We believe all the pain points for mobile testing are not yet solved, and we're on a mission to address them in a simplified, seamless way," said Mav Turner, CTO of DevOps at Tricentis. "Tricentis Device Cloud is another key piece of technology supporting our commitment to helping organizations innovate on high-quality mobile apps faster so they can deliver seamless digital experiences, increase customer engagement and satisfaction, and generate more revenue."
The Mobile AI engine utilizes machine learning to analyze vast volumes of data and detect potential issues at an early stage. It monitors over 130 Key Performance Indicators (KPIs), including audio-visual quality, network connectivity, and image changes, which enables application development teams to identify bottlenecks and address problems promptly.
Key features include single-tenant and multi-tenant global deployment, real device and cross-device testing, UI testing, and performance optimization focusing on front-end, single-user performance testing. 
Additional details are available here.