We get a possible look at the Xiaomi Mix Fold 3 and retail packaging
What you need to know
The leaked retail packaging of the Mix Fold 3 looks similar to the retail box from its predecessor.
The device's front face has also been shared in China's community forum.
The launch is expected on August 16, next to Xiaomi Pad 6 Max's launch.
The Mix Fold 3 is the third iteration of Xiaomi's foldable phone lineup and is launching later this month. While we anticipate a sooner launch, the device's retail packaging next to a listing has surfaced online.
The alleged Mix Fold 3 retail packaging image was spotted online (via Xiaomiui), captured on the Xiaomi 13 Pro. The packaging looks identical to the predecessor Mix Fold 2, the publication notes. The image was shared on China's forum dubbed CoolApk early this week.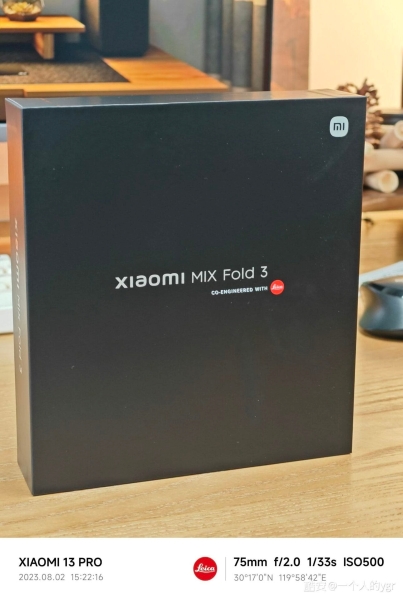 Another user on the same forum also shared the first official-looking image of the Mix Fold 3.
The shared image appears to be a screenshot of the device showcasing the Mix Fold 3 paired to a Mi account. However, the image doesn't fully reveal the device, portraying it only in the folded state. It looks a lot similar to the predecessor in a folded state featuring a punch-hole display. Previous rumors and leaks of the Mix Fold 3 have hinted that the external display would measure 6.56 inches with a higher 120Hz refresh rate.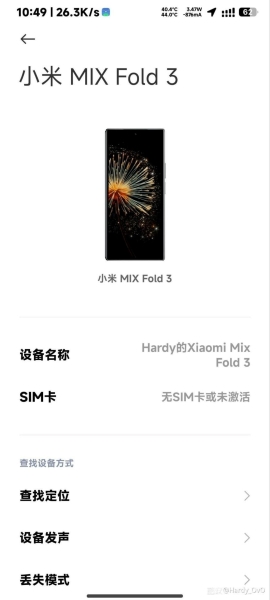 Other expected specifications include a Snapdragon 8 Gen 2 coupled with up to 16GB of RAM. The inner foldable screen will likely measure 8.02 inches, also with a 120Hz refresh rate. The foldable phone is believed to come with a quad camera system partnered with Leica, and the optics are expected to be on par, if not better, than the Xiaomi 13 Ultra. Xiaomi's Founder and CEO recently confirmed the all-focal length camera system coming to Mix Fold 3 this August.
Xiaomiui notes that the device will be released alongside the Xiaomi Pad 6 Max tablet on August 16. Xiaomi is yet to announce the exact launch date for the device. The previous iterations were limited to China release, while other Xiaomi handsets released globally. That said we hope the Mix Fold 3 will also unleash worldwide or in prominent regions like other foldable phones.